Gold Mobile Numbers
Nectar Cloud page to buy a Gold Mobile numbers UK, also know as Gold mobile phone numbers, Memorable mobile numbers, Platinum mobile numbers, personalised mobile numbers, Special mobile numbers, Rare mobile numbers, UK mobile number. VIP mobile numbers, The numbers come from the main networks: Vodafone Gold mobile Numbers, Gold o2 Gold mobile Numbers, 3 Gold mobile numbers. The 07 mobile numbers are bespoke built on the network for you to buy – Sim card or PAC code or both your choice
| Numbers | Price | Shop |
| --- | --- | --- |
| 07*** Last 6 Random digits (From £99) | £99 | Click Here: To Buy |
| 07*** Day / Month / Year (From £115) | £125 | Click Here: To Buy |
| Date of Birth (From £115) | £125 | Click Here: To Buy |
| Anniversary Date (From £115) | £125 | Click Here: To Buy |
| Special Occasion (From £115) | £125 | Click Here: To Buy |
| Alpha Numberic (From £125) | £125 | Click Here: To Buy |
| 07*** 112 112 | £140 | Click Here: To Buy |
| 07*** 112 113 | £140 | Click Here: To Buy |
| 07*** 113 113 | £140 | Click Here: To Buy |
| 07*** 113 114 | £140 | Click Here: To Buy |
| 07*** 113113 | £140 | Click Here: To Buy |
| 07*** 114 114 | £140 | Click Here: To Buy |
| 07*** 114114 | £140 | Click Here: To Buy |
| 07*** 115 115 | £140 | Click Here: To Buy |
| 07*** 115 116 | £140 | Click Here: To Buy |
| 07*** 115115 | £140 | Click Here: To Buy |
| 07*** 116 116 | £140 | Click Here: To Buy |
| 07*** 116116 | £140 | Click Here: To Buy |
| 07*** 117 117 | £140 | Click Here: To Buy |
| 07*** 117 118 | £140 | Click Here: To Buy |
| 07*** 117117 | £140 | Click Here: To Buy |
| 07*** 118 118 | £140 | Click Here: To Buy |
| 07*** 118 119 | £140 | Click Here: To Buy |
| 07*** 118118 | £140 | Click Here: To Buy |
| 07*** 119 119 | £140 | Click Here: To Buy |
| 07*** 119119 | £140 | Click Here: To Buy |
| 07400 001015 | £140 | Click Here: To Buy |
| 07400 554456 | £140 | Click Here: To Buy |
| 07429 399393 | £140 | Click Here: To Buy |
| 07449 098008 | £140 | Click Here: To Buy |
| 07449 399393 | £140 | Click Here: To Buy |
| 07460 121999 | £140 | Click Here: To Buy |
| 07460 554456 | £140 | Click Here: To Buy |
| 07474 607080 | £400 | Click Here: To Buy |
| 07475 558222 | £140 | Click Here: To Buy |
| 07491 247742 | £140 | Click Here: To Buy |
| 07727 867676 | £140 | Click Here: To Buy |
| 07727 868886 | £140 | Click Here: To Buy |
| 07727 868887 | £140 | Click Here: To Buy |
| 07737 710710 | £300 | Click Here: To Buy |
| 07737 770111. | £413 | Click Here: To Buy |
| 07830 554456 | £140 | Click Here: To Buy |
| 07863 399777 | £140 | Click Here: To Buy |
| 07868 377738 | £140 | Click Here: To Buy |
| 07869 360488 | £140 | Click Here: To Buy |
| 07877 767666. | £352 | Click Here: To Buy |
| 07877 770111 | £140 | Click Here: To Buy |
| 07878 229911 | £140 | Click Here: To Buy |
| 07878 558222 | £140 | Click Here: To Buy |
| 07883 360169 | £140 | Click Here: To Buy |
| 07888 881963 | £140 | Click Here: To Buy |
| 07915 010010 | £140 | Click Here: To Buy |
| 07988 377738 | £140 | Click Here: To Buy |
| 07988 800017. | £288 | Click Here: To Buy |
| 07365 112112 | £150 | Click Here: To Buy |
| 07365 370000 | £150 | Click Here: To Buy |
| 07366 112112 | £150 | Click Here: To Buy |
| 07378 112112 | £150 | Click Here: To Buy |
| 07380 112112 | £150 | Click Here: To Buy |
| 07380 118118 | £150 | Click Here: To Buy |
| 07383 112112 | £150 | Click Here: To Buy |
| 07389 112112 | £150 | Click Here: To Buy |
| 07389 118118 | £150 | Click Here: To Buy |
| 07397 112112 | £150 | Click Here: To Buy |
| 07397 118118 | £150 | Click Here: To Buy |
| 07397 808808 | £150 | Click Here: To Buy |
| 07400 228822 | £150 | Click Here: To Buy |
| 07400 229922 | £150 | Click Here: To Buy |
| 07400 370000 | £200 | Click Here: To Buy |
| 07400 747774 | £250 | Click Here: To Buy |
| 07400 747777. | £375 | Click Here: To Buy |
| 07400 771177 | £150 | Click Here: To Buy |
| 07400 772277 | £150 | Click Here: To Buy |
| 07400 774777 | £250 | Click Here: To Buy |
| 07400 778877 | £250 | Click Here: To Buy |
| 07401 112112 | £150 | Click Here: To Buy |
| 07403 112112 | £150 | Click Here: To Buy |
| 07403 118118 | £150 | Click Here: To Buy |
| 07411 112112 | £150 | Click Here: To Buy |
| 07411 990011 | £150 | Click Here: To Buy |
| 07412 112112 | £150 | Click Here: To Buy |
| 07412 118118 | £150 | Click Here: To Buy |
| 07412 411411 | £150 | Click Here: To Buy |
| 07413 118118 | £150 | Click Here: To Buy |
| 07414 778667 | £150 | Click Here: To Buy |
| 07414 778687 | £150 | Click Here: To Buy |
| 07414 778866 | £150 | Click Here: To Buy |
| 07426 112112 | £150 | Click Here: To Buy |
| 07427 112112 | £150 | Click Here: To Buy |
| 07445 112112 | £150 | Click Here: To Buy |
| 07449 112112 | £150 | Click Here: To Buy |
| 07449 118118 | £150 | Click Here: To Buy |
| 07450 112112 | £150 | Click Here: To Buy |
| 07453 112112 | £150 | Click Here: To Buy |
| 07453 118118 | £150 | Click Here: To Buy |
| 07455 112112 | £150 | Click Here: To Buy |
| 07460 112112 | £150 | Click Here: To Buy |
| 07463 118118 | £150 | Click Here: To Buy |
| 07472 112112 | £150 | Click Here: To Buy |
| 07472 118118 | £150 | Click Here: To Buy |
| 07474 112112 | £150 | Click Here: To Buy |
| 07476 112112 | £150 | Click Here: To Buy |
| 07477 112112 | £150 | Click Here: To Buy |
| 07478 112112 | £150 | Click Here: To Buy |
| 07479 112112 | £150 | Click Here: To Buy |
| 07480 112112 | £150 | Click Here: To Buy |
| 07480 118118 | £150 | Click Here: To Buy |
| 07481 112112 | £150 | Click Here: To Buy |
| 07482 112112 | £150 | Click Here: To Buy |
| 07482 118118 | £150 | Click Here: To Buy |
| 07490 112112 | £150 | Click Here: To Buy |
| 07492 112112 | £150 | Click Here: To Buy |
| 07492 118118 | £150 | Click Here: To Buy |
| 07533 112112 | £150 | Click Here: To Buy |
| 07575 370000 | £150 | Click Here: To Buy |
| 07576 112112 | £150 | Click Here: To Buy |
| 07577 112112 | £150 | Click Here: To Buy |
| 07578 112112 | £150 | Click Here: To Buy |
| 07588 112112 | £150 | Click Here: To Buy |
| 07723 112112 | £150 | Click Here: To Buy |
| 07727 112112 | £150 | Click Here: To Buy |
| 07727 778866 | £200 | Click Here: To Buy |
| 07735 112112 | £150 | Click Here: To Buy |
| 07737 112112 | £150 | Click Here: To Buy |
| 07737 897897 | £150 | Click Here: To Buy |
| 07782 112112 | £150 | Click Here: To Buy |
| 07830 118118 | £150 | Click Here: To Buy |
| 07832 118118 | £150 | Click Here: To Buy |
| 07838 112112 | £150 | Click Here: To Buy |
| 07846 112112 | £150 | Click Here: To Buy |
| 07846 118118 | £150 | Click Here: To Buy |
| 07848 112112 | £150 | Click Here: To Buy |
| 07853 112112 | £150 | Click Here: To Buy |
| 07859 112112 | £150 | Click Here: To Buy |
| 07868 558222 | £150 | Click Here: To Buy |
| 07877 010010 | £150 | Click Here: To Buy |
| 07877 112112 | £150 | Click Here: To Buy |
| 07877 897897. | £292 | Click Here: To Buy |
| 07878 112112 | £150 | Click Here: To Buy |
| 07882 112112 | £150 | Click Here: To Buy |
| 07882 400300 | £150 | Click Here: To Buy |
| 07882 400500 | £350 | Click Here: To Buy |
| 07883 756789 | £150 | Click Here: To Buy |
| 07886 112112 | £150 | Click Here: To Buy |
| 07886 558222 | £150 | Click Here: To Buy |
| 07888 800017 | £150 | Click Here: To Buy |
| 07897 112112 | £150 | Click Here: To Buy |
| 07898 112112 | £150 | Click Here: To Buy |
| 07915 112112 | £150 | Click Here: To Buy |
| 07915 118118 | £150 | Click Here: To Buy |
| 07915 789789 | £200 | Click Here: To Buy |
| 07916 112112 | £150 | Click Here: To Buy |
| 07988 010010 | £150 | Click Here: To Buy |
| 07*** 101 102 | £175 | Click Here: To Buy |
| 07*** 102 103 | £175 | Click Here: To Buy |
| 07*** 103 104 | £175 | Click Here: To Buy |
| 07*** 104 105 | £175 | Click Here: To Buy |
| 07*** 105 106 | £175 | Click Here: To Buy |
| 07*** 106 107 | £175 | Click Here: To Buy |
| 07*** 108 109 | £175 | Click Here: To Buy |
| 07*** 121 121 | £175 | Click Here: To Buy |
| 07*** 131 131 | £175 | Click Here: To Buy |
| 07*** 141 141 | £175 | Click Here: To Buy |
| 07*** 151 151 | £175 | Click Here: To Buy |
| 07*** 161 161 | £175 | Click Here: To Buy |
| 07*** 171 171 | £175 | Click Here: To Buy |
| 07*** 181 181 | £175 | Click Here: To Buy |
| 07*** 191 191 | £175 | Click Here: To Buy |
| 07312 101101 | £175 | Click Here: To Buy |
| 07389 101101 | £175 | Click Here: To Buy |
| 07400 667766. | £292 | Click Here: To Buy |
| 07400 668866. | £292 | Click Here: To Buy |
| 07413 101101 | £175 | Click Here: To Buy |
| 07426 101101 | £175 | Click Here: To Buy |
| 07427 101101 | £175 | Click Here: To Buy |
| 07429 101101 | £175 | Click Here: To Buy |
| 07446 101101 | £175 | Click Here: To Buy |
| 07449 101101 | £175 | Click Here: To Buy |
| 07453 779999 | £175 | Click Here: To Buy |
| 07453 889999 | £175 | Click Here: To Buy |
| 07472 898888 | £175 | Click Here: To Buy |
| 07472 979999 | £175 | Click Here: To Buy |
| 07473 668888 | £175 | Click Here: To Buy |
| 07473 898888 | £175 | Click Here: To Buy |
| 07474 208208 | £175 | Click Here: To Buy |
| 07476 989999 | £175 | Click Here: To Buy |
| 07477 823084 | £175 | Click Here: To Buy |
| 07480 101101 | £175 | Click Here: To Buy |
| 07480 765788 | £175 | Click Here: To Buy |
| 07481 101101 | £175 | Click Here: To Buy |
| 07481 979999 | £175 | Click Here: To Buy |
| 07488 727727 | £175 | Click Here: To Buy |
| 07490 878888 | £175 | Click Here: To Buy |
| 07490 898888 | £175 | Click Here: To Buy |
| 07491 878888 | £175 | Click Here: To Buy |
| 07491 989999 | £175 | Click Here: To Buy |
| 07575 208208 | £175 | Click Here: To Buy |
| 07575 998899 | £175 | Click Here: To Buy |
| 07576 101101 | £175 | Click Here: To Buy |
| 07577 994949 | £175 | Click Here: To Buy |
| 07588 229911 | £175 | Click Here: To Buy |
| 07723 101101 | £200 | Click Here: To Buy |
| 07723 669999 | £175 | Click Here: To Buy |
| 07727 994949 | £175 | Click Here: To Buy |
| 07735 101101 | £175 | Click Here: To Buy |
| 07737 101101 | £175 | Click Here: To Buy |
| 07853 668888 | £175 | Click Here: To Buy |
| 07863 105105 | £175 | Click Here: To Buy |
| 07868 105105 | £175 | Click Here: To Buy |
| 07877 008008 | £250 | Click Here: To Buy |
| 07877 229911 | £175 | Click Here: To Buy |
| 07882 105105 | £175 | Click Here: To Buy |
| 07882 549696 | £175 | Click Here: To Buy |
| 07882 998899 | £175 | Click Here: To Buy |
| 07883 998899 | £175 | Click Here: To Buy |
| 07886 105105 | £175 | Click Here: To Buy |
| 07897 042505 | £175 | Click Here: To Buy |
| 07897 600700. | £175 | Click Here: To Buy |
| 07897 700008 | £175 | Click Here: To Buy |
| 07897 747777. | £329 | Click Here: To Buy |
| 07915 742247 | £175 | Click Here: To Buy |
| 07916 742247 | £175 | Click Here: To Buy |
| 07988 105105 | £175 | Click Here: To Buy |
| 07988 208208 | £175 | Click Here: To Buy |
| 07988 700008 | £250 | Click Here: To Buy |
| 07400 449944 | £200 | Click Here: To Buy |
| 07400 551155 | £200 | Click Here: To Buy |
| 07400 557755 | £200 | Click Here: To Buy |
| 07400 559955 | £200 | Click Here: To Buy |
| 07400 662266 | £200 | Click Here: To Buy |
| 07400 881188 | £300 | Click Here: To Buy |
| 07400 882288 | £300 | Click Here: To Buy |
| 07400 885588 | £300 | Click Here: To Buy |
| 07400 991199 | £200 | Click Here: To Buy |
| 07400 993399 | £200 | Click Here: To Buy |
| 07400 995599 | £200 | Click Here: To Buy |
| 07400 997799 | £200 | Click Here: To Buy |
| 07412 000013 | £200 | Click Here: To Buy |
| 07475 220220 | £200 | Click Here: To Buy |
| 07477 007786 | £200 | Click Here: To Buy |
| 07577 990011 | £200 | Click Here: To Buy |
| 07862 112112 | £200 | Click Here: To Buy |
| 07863 112112 | £200 | Click Here: To Buy |
| 07865 112112 | £200 | Click Here: To Buy |
| 07868 112112 | £200 | Click Here: To Buy |
| 07897 477477 | £200 | Click Here: To Buy |
| 07898 123321 | £200 | Click Here: To Buy |
| 07898 246246 | £200 | Click Here: To Buy |
| 07988 042505 | £200 | Click Here: To Buy |
| 07307 777703 | £250 | Click Here: To Buy |
| 07307 777730 | £250 | Click Here: To Buy |
| 07366 001100. | £330 | Click Here: To Buy |
| 07366 002002 | £250 | Click Here: To Buy |
| 07366 002200 | £250 | Click Here: To Buy |
| 07366 003003 | £250 | Click Here: To Buy |
| 07366 003300 | £250 | Click Here: To Buy |
| 07366 004400 | £250 | Click Here: To Buy |
| 07366 005500 | £250 | Click Here: To Buy |
| 07366 007700. | £330 | Click Here: To Buy |
| 07366 008008 | £250 | Click Here: To Buy |
| 07366 008800 | £250 | Click Here: To Buy |
| 07366 009009 | £250 | Click Here: To Buy |
| 07366 009900 | £250 | Click Here: To Buy |
| 07366 101101 | £250 | Click Here: To Buy |
| 07366 110011 | £250 | Click Here: To Buy |
| 07366 110110 | £250 | Click Here: To Buy |
| 07366 220022 | £250 | Click Here: To Buy |
| 07366 220220 | £400 | Click Here: To Buy |
| 07366 330033 | £400 | Click Here: To Buy |
| 07366 330330 | £400 | Click Here: To Buy |
| 07366 440044 | £250 | Click Here: To Buy |
| 07366 440440 | £250 | Click Here: To Buy |
| 07366 445566 | £500 | Click Here: To Buy |
| 07366 550550 | £400 | Click Here: To Buy |
| 07366 990990 | £250 | Click Here: To Buy |
| 07367 677777 | £600 | Click Here: To Buy |
| 07383 330333 | £250 | Click Here: To Buy |
| 07397 977777 | £500 | Click Here: To Buy |
| 07400 777744. | £413 | Click Here: To Buy |
| 07412 313131 | £250 | Click Here: To Buy |
| 07412 868686 | £250 | Click Here: To Buy |
| 07413 133333 | £250 | Click Here: To Buy |
| 07445 667788 | £400 | Click Here: To Buy |
| 07455 101101 | £250 | Click Here: To Buy |
| 07456 334455 | £500 | Click Here: To Buy |
| 07474 227722 | £250 | Click Here: To Buy |
| 07474 334455 | £500 | Click Here: To Buy |
| 07475 668888 | £300 | Click Here: To Buy |
| 07475 889999 | £250 | Click Here: To Buy |
| 07480 000049 | £250 | Click Here: To Buy |
| 07480 000069 | £250 | Click Here: To Buy |
| 07575 334455 | £350 | Click Here: To Buy |
| 07575 411411 | £250 | Click Here: To Buy |
| 07575 777070 | £250 | Click Here: To Buy |
| 07575 888786 | £350 | Click Here: To Buy |
| 07576 778877. | £375 | Click Here: To Buy |
| 07588 888007 | £250 | Click Here: To Buy |
| 07723 233333. | £471 | Click Here: To Buy |
| 07723 779999. | £404 | Click Here: To Buy |
| 07727 669999 | £404 | Click Here: To Buy |
| 07727 688688 | £400 | Click Here: To Buy |
| 07830 000069 | £350 | Click Here: To Buy |
| 07830 300030 | £250 | Click Here: To Buy |
| 07861 123321 | £350 | Click Here: To Buy |
| 07862 118118 | £250 | Click Here: To Buy |
| 07863 118118 | £250 | Click Here: To Buy |
| 07863 778899. | £417 | Click Here: To Buy |
| 07868 778899 | £417 | Click Here: To Buy |
| 07869 118118 | £250 | Click Here: To Buy |
| 07877 223344. | £398 | Click Here: To Buy |
| 07878 227722 | £250 | Click Here: To Buy |
| 07878 777070 | £250 | Click Here: To Buy |
| 07878 998899 | £350 | Click Here: To Buy |
| 07882 244111 | £250 | Click Here: To Buy |
| 07882 789789 | £350 | Click Here: To Buy |
| 07883 330333. | £329 | Click Here: To Buy |
| 07886 998899 | £250 | Click Here: To Buy |
| 07*** 11 22 11 | £300 | Click Here: To Buy |
| 07*** 22 33 22 | £300 | Click Here: To Buy |
| 07*** 262 262 | £300 | Click Here: To Buy |
| 07*** 322 322 | £300 | Click Here: To Buy |
| 07*** 33 44 33 | £300 | Click Here: To Buy |
| 07*** 44 55 44 | £300 | Click Here: To Buy |
| 07*** 455 455 | £300 | Click Here: To Buy |
| 07*** 544 544 | £300 | Click Here: To Buy |
| 07*** 55 66 55 | £300 | Click Here: To Buy |
| 07*** 655 655 | £300 | Click Here: To Buy |
| 07*** 66 77 66 | £300 | Click Here: To Buy |
| 07*** 766 766 | £300 | Click Here: To Buy |
| 07*** 77 88 77 | £300 | Click Here: To Buy |
| 07*** 88 99 88 | £300 | Click Here: To Buy |
| 07*** 899 899 | £300 | Click Here: To Buy |
| 07400 333000 | £300 | Click Here: To Buy |
| 07400 404044 | £300 | Click Here: To Buy |
| 07400 666888 | £300 | Click Here: To Buy |
| 07403 505050 | £300 | Click Here: To Buy |
| 07403 688888 | £300 | Click Here: To Buy |
| 07411 101110. | £542 | Click Here: To Buy |
| 07411 111175 | £300 | Click Here: To Buy |
| 07411 111191. | £625 | Click Here: To Buy |
| 07411 191119. | £542 | Click Here: To Buy |
| 07412 220000 | £300 | Click Here: To Buy |
| 07412 277777 | £600 | Click Here: To Buy |
| 07412 777999 | £300 | Click Here: To Buy |
| 07413 330000 | £300 | Click Here: To Buy |
| 07413 377777 | £600 | Click Here: To Buy |
| 07413 707070 | £500 | Click Here: To Buy |
| 07414 440000 | £350 | Click Here: To Buy |
| 07414 441441 | £350 | Click Here: To Buy |
| 07450 055555 | £400 | Click Here: To Buy |
| 07453 335333. | £542 | Click Here: To Buy |
| 07455 365247 | £450 | Click Here: To Buy |
| 07455 505550. | £625 | Click Here: To Buy |
| 07455 525552. | £580 | Click Here: To Buy |
| 07455 575557. | £708 | Click Here: To Buy |
| 07455 868686 | £350 | Click Here: To Buy |
| 07463 330000 | £350 | Click Here: To Buy |
| 07476 868686 | £400 | Click Here: To Buy |
| 07533 313331 | £350 | Click Here: To Buy |
| 07533 313333 | £350 | Click Here: To Buy |
| 07533 323332 | £500 | Click Here: To Buy |
| 07533 333393 | £350 | Click Here: To Buy |
| 07533 363336 | £500 | Click Here: To Buy |
| 07533 373337. | £542 | Click Here: To Buy |
| 07533 383338 | £500 | Click Here: To Buy |
| 07533 393339 | £500 | Click Here: To Buy |
| 07723 330000 | £350 | Click Here: To Buy |
| 07723 666999 | £700 | Click Here: To Buy |
| 07830 360360 | £500 | Click Here: To Buy |
| 07878 365247 | £500 | Click Here: To Buy |
| 07878 599999 | £500 | Click Here: To Buy |
| 07402 262626 | £350 | Click Here: To Buy |
| 07402 868686 | £350 | Click Here: To Buy |
| 07403 868686 | £350 | Click Here: To Buy |
| 07411 111198 | £350 | Click Here: To Buy |
| 07533 222007 | £350 | Click Here: To Buy |
| 07533 555007 | £350 | Click Here: To Buy |
| 07533 666007 | £350 | Click Here: To Buy |
| 07533 777007 | £450 | Click Here: To Buy |
| 07577 555007 | £350 | Click Here: To Buy |
| 07577 666007 | £350 | Click Here: To Buy |
| 07577 888007 | £350 | Click Here: To Buy |
| 07588 020202 | £350 | Click Here: To Buy |
| 07588 111007 | £350 | Click Here: To Buy |
| 07588 222007 | £350 | Click Here: To Buy |
| 07588 555007 | £350 | Click Here: To Buy |
| 07588 666007 | £350 | Click Here: To Buy |
| 07588 777007 | £550 | Click Here: To Buy |
| 07588 999007 | £350 | Click Here: To Buy |
| 07897 897777. | £413 | Click Here: To Buy |
| 07*** 100 786 | £375 | Click Here: To Buy |
| 07*** 11 22 33 | £375 | Click Here: To Buy |
| 07*** 22 33 44 | £375 | Click Here: To Buy |
| 07*** 300 786 | £375 | Click Here: To Buy |
| 07*** 300 786 | £375 | Click Here: To Buy |
| 07*** 400 786 | £375 | Click Here: To Buy |
| 07*** 44 55 66 | £375 | Click Here: To Buy |
| 07*** 500 786 | £375 | Click Here: To Buy |
| 07*** 55 66 77 | £375 | Click Here: To Buy |
| 07*** 600 786 | £375 | Click Here: To Buy |
| 07*** 66 77 88 | £375 | Click Here: To Buy |
| 07*** 700 786 | £375 | Click Here: To Buy |
| 07*** 77 88 99 | £375 | Click Here: To Buy |
| 07*** 800 786 | £375 | Click Here: To Buy |
| 07*** 900 786 | £375 | Click Here: To Buy |
| 07*** 111 786 | £400 | Click Here: To Buy |
| 07*** 222 786 | £400 | Click Here: To Buy |
| 07*** 333 786 | £400 | Click Here: To Buy |
| 07*** 444 786 | £400 | Click Here: To Buy |
| 07*** 555 786 | £400 | Click Here: To Buy |
| 07*** 666 786 | £400 | Click Here: To Buy |
| 07*** 777 786 | £400 | Click Here: To Buy |
| 07*** 888 786 | £400 | Click Here: To Buy |
| 07*** 999 786 | £400 | Click Here: To Buy |
| 07307 010101 | £600 | Click Here: To Buy |
| 07307 377777 | £550 | Click Here: To Buy |
| 07307 777707 | £550 | Click Here: To Buy |
| 07307 777773 | £600 | Click Here: To Buy |
| 07308 010101 | £400 | Click Here: To Buy |
| 07308 797979 | £400 | Click Here: To Buy |
| 07309 010101 | £400 | Click Here: To Buy |
| 07312 010101 | £400 | Click Here: To Buy |
| 07366 223344 | £400 | Click Here: To Buy |
| 07367 010101 | £400 | Click Here: To Buy |
| 07383 010101 | £400 | Click Here: To Buy |
| 07389 010101 | £400 | Click Here: To Buy |
| 07397 010101 | £400 | Click Here: To Buy |
| 07400 222555 | £400 | Click Here: To Buy |
| 07411 747474. | £571 | Click Here: To Buy |
| 07413 868686 | £400 | Click Here: To Buy |
| 07414 282828 | £400 | Click Here: To Buy |
| 07414 868686 | £400 | Click Here: To Buy |
| 07429 868686 | £400 | Click Here: To Buy |
| 07446 660000 | £400 | Click Here: To Buy |
| 07446 797979 | £400 | Click Here: To Buy |
| 07449 868686 | £400 | Click Here: To Buy |
| 07453 262626 | £400 | Click Here: To Buy |
| 07453 533333 | £400 | Click Here: To Buy |
| 07453 868686 | £400 | Click Here: To Buy |
| 07455 555561 | £400 | Click Here: To Buy |
| 07455 555568 | £400 | Click Here: To Buy |
| 07456 292929 | £400 | Click Here: To Buy |
| 07456 313131 | £400 | Click Here: To Buy |
| 07456 660000 | £400 | Click Here: To Buy |
| 07456 665666 | £400 | Click Here: To Buy |
| 07456 797979 | £400 | Click Here: To Buy |
| 07456 969699 | £400 | Click Here: To Buy |
| 07460 000010 | £400 | Click Here: To Buy |
| 07460 001111 | £400 | Click Here: To Buy |
| 07460 010000 | £400 | Click Here: To Buy |
| 07460 030000 | £400 | Click Here: To Buy |
| 07460 040000 | £400 | Click Here: To Buy |
| 07460 070000 | £400 | Click Here: To Buy |
| 07460 090000 | £400 | Click Here: To Buy |
| 07460 868686 | £400 | Click Here: To Buy |
| 07462 220000 | £400 | Click Here: To Buy |
| 07463 868686 | £400 | Click Here: To Buy |
| 07472 868686 | £400 | Click Here: To Buy |
| 07473 313131 | £400 | Click Here: To Buy |
| 07473 600600 | £400 | Click Here: To Buy |
| 07473 868686 | £400 | Click Here: To Buy |
| 07474 868686 | £400 | Click Here: To Buy |
| 07475 313131 | £400 | Click Here: To Buy |
| 07475 686868 | £400 | Click Here: To Buy |
| 07475 868686 | £400 | Click Here: To Buy |
| 07476 000006 | £400 | Click Here: To Buy |
| 07476 030303 | £400 | Click Here: To Buy |
| 07477 700077 | £400 | Click Here: To Buy |
| 07477 800600 | £400 | Click Here: To Buy |
| 07478 868686 | £400 | Click Here: To Buy |
| 07491 232323 | £400 | Click Here: To Buy |
| 07491 262626 | £400 | Click Here: To Buy |
| 07491 292929 | £400 | Click Here: To Buy |
| 07533 323333 | £400 | Click Here: To Buy |
| 07533 331333 | £400 | Click Here: To Buy |
| 07533 332333 | £400 | Click Here: To Buy |
| 07533 333133 | £400 | Click Here: To Buy |
| 07533 333233 | £400 | Click Here: To Buy |
| 07533 333310 | £400 | Click Here: To Buy |
| 07533 333341 | £400 | Click Here: To Buy |
| 07533 333362 | £400 | Click Here: To Buy |
| 07533 333372 | £400 | Click Here: To Buy |
| 07533 333384 | £400 | Click Here: To Buy |
| 07533 333433 | £400 | Click Here: To Buy |
| 07533 333633 | £400 | Click Here: To Buy |
| 07533 333733 | £400 | Click Here: To Buy |
| 07533 333833 | £400 | Click Here: To Buy |
| 07533 333933 | £400 | Click Here: To Buy |
| 07533 334333 | £400 | Click Here: To Buy |
| 07533 336333 | £400 | Click Here: To Buy |
| 07533 337333 | £400 | Click Here: To Buy |
| 07533 338333 | £400 | Click Here: To Buy |
| 07533 339333 | £400 | Click Here: To Buy |
| 07533 343333 | £400 | Click Here: To Buy |
| 07533 383333 | £400 | Click Here: To Buy |
| 07533 393333 | £400 | Click Here: To Buy |
| 07533 757575 | £400 | Click Here: To Buy |
| 07533 868686 | £400 | Click Here: To Buy |
| 07575 232323 | £400 | Click Here: To Buy |
| 07575 255555 | £400 | Click Here: To Buy |
| 07575 262626 | £400 | Click Here: To Buy |
| 07575 292929 | £400 | Click Here: To Buy |
| 07575 313131 | £400 | Click Here: To Buy |
| 07575 355555 | £400 | Click Here: To Buy |
| 07575 455555 | £400 | Click Here: To Buy |
| 07575 550000 | £400 | Click Here: To Buy |
| 07575 655555 | £400 | Click Here: To Buy |
| 07575 855555 | £400 | Click Here: To Buy |
| 07575 955555 | £400 | Click Here: To Buy |
| 07576 303030 | £400 | Click Here: To Buy |
| 07576 313131 | £400 | Click Here: To Buy |
| 07576 404040 | £400 | Click Here: To Buy |
| 07576 660000 | £400 | Click Here: To Buy |
| 07576 666668 | £400 | Click Here: To Buy |
| 07576 676666 | £400 | Click Here: To Buy |
| 07576 686868 | £400 | Click Here: To Buy |
| 07576 868686 | £400 | Click Here: To Buy |
| 07577 700077 | £400 | Click Here: To Buy |
| 07577 767666 | £400 | Click Here: To Buy |
| 07578 686868 | £400 | Click Here: To Buy |
| 07578 797979 | £400 | Click Here: To Buy |
| 07578 868686 | £400 | Click Here: To Buy |
| 07588 101010 | £400 | Click Here: To Buy |
| 07588 688688. | £404 | Click Here: To Buy |
| 07588 800088 | £400 | Click Here: To Buy |
| 07588 888829 | £400 | Click Here: To Buy |
| 07588 888839 | £400 | Click Here: To Buy |
| 07588 888843 | £400 | Click Here: To Buy |
| 07588 888863 | £400 | Click Here: To Buy |
| 07588 888893 | £400 | Click Here: To Buy |
| 07588 888894 | £400 | Click Here: To Buy |
| 07723 101010 | £400 | Click Here: To Buy |
| 07723 303030 | £400 | Click Here: To Buy |
| 07723 868686 | £400 | Click Here: To Buy |
| 07727 477477 | £400 | Click Here: To Buy |
| 07727 868686 | £400 | Click Here: To Buy |
| 07728 868686 | £400 | Click Here: To Buy |
| 07735 868686 | £400 | Click Here: To Buy |
| 07737 131313 | £400 | Click Here: To Buy |
| 07737 282828 | £400 | Click Here: To Buy |
| 07737 313131 | £400 | Click Here: To Buy |
| 07737 477477 | £400 | Click Here: To Buy |
| 07737 727727 | £400 | Click Here: To Buy |
| 07830 868686 | £400 | Click Here: To Buy |
| 07832 868686 | £400 | Click Here: To Buy |
| 07846 466666 | £400 | Click Here: To Buy |
| 07846 868686 | £400 | Click Here: To Buy |
| 07853 533333 | £400 | Click Here: To Buy |
| 07853 686868 | £400 | Click Here: To Buy |
| 07853 868686 | £400 | Click Here: To Buy |
| 07862 622222 | £400 | Click Here: To Buy |
| 07863 334455 | £400 | Click Here: To Buy |
| 07865 786000 | £400 | Click Here: To Buy |
| 07869 786000 | £400 | Click Here: To Buy |
| 07877 200100 | £400 | Click Here: To Buy |
| 07877 700077 | £400 | Click Here: To Buy |
| 07877 767667 | £400 | Click Here: To Buy |
| 07877 800600 | £400 | Click Here: To Buy |
| 07882 797979 | £400 | Click Here: To Buy |
| 07883 797979 | £400 | Click Here: To Buy |
| 07883 833333 | £400 | Click Here: To Buy |
| 07888 811133 | £400 | Click Here: To Buy |
| 07888 811144 | £400 | Click Here: To Buy |
| 07888 811155 | £400 | Click Here: To Buy |
| 07888 811166 | £400 | Click Here: To Buy |
| 07888 811177 | £400 | Click Here: To Buy |
| 07888 811199 | £400 | Click Here: To Buy |
| 07888 999911 | £400 | Click Here: To Buy |
| 07888 999933 | £400 | Click Here: To Buy |
| 07888 999944 | £400 | Click Here: To Buy |
| 07888 999955 | £400 | Click Here: To Buy |
| 07888 999966 | £400 | Click Here: To Buy |
| 07888 999977 | £400 | Click Here: To Buy |
| 07897 686868 | £400 | Click Here: To Buy |
| 07898 200200 | £400 | Click Here: To Buy |
| 07915 868686 | £400 | Click Here: To Buy |
| 07916 200200 | £400 | Click Here: To Buy |
| 07916 232323 | £400 | Click Here: To Buy |
| 07916 292929 | £400 | Click Here: To Buy |
| 07916 868686 | £400 | Click Here: To Buy |
| 07988 800088. | £375 | Click Here: To Buy |
| 07308 880000 | £450 | Click Here: To Buy |
| 07311 262626 | £450 | Click Here: To Buy |
| 07311 292929 | £450 | Click Here: To Buy |
| 07311 737373 | £450 | Click Here: To Buy |
| 07365 550000 | £450 | Click Here: To Buy |
| 07365 655555 | £450 | Click Here: To Buy |
| 07366 116666 | £450 | Click Here: To Buy |
| 07366 166166 | £450 | Click Here: To Buy |
| 07366 226666 | £450 | Click Here: To Buy |
| 07366 232323 | £450 | Click Here: To Buy |
| 07366 466466 | £450 | Click Here: To Buy |
| 07366 566566 | £450 | Click Here: To Buy |
| 07366 611666. | £563 | Click Here: To Buy |
| 07366 622666 | £563 | Click Here: To Buy |
| 07366 662266 | £563 | Click Here: To Buy |
| 07366 663366 | £563 | Click Here: To Buy |
| 07366 664466 | £450 | Click Here: To Buy |
| 07366 664664 | £450 | Click Here: To Buy |
| 07366 665566 | £450 | Click Here: To Buy |
| 07366 665665 | £450 | Click Here: To Buy |
| 07366 666602 | £450 | Click Here: To Buy |
| 07366 666604 | £450 | Click Here: To Buy |
| 07366 666605 | £450 | Click Here: To Buy |
| 07366 666608 | £450 | Click Here: To Buy |
| 07366 666609 | £450 | Click Here: To Buy |
| 07366 666640 | £450 | Click Here: To Buy |
| 07366 666680 | £450 | Click Here: To Buy |
| 07366 667788 | £450 | Click Here: To Buy |
| 07366 669669 | £450 | Click Here: To Buy |
| 07366 669966 | £450 | Click Here: To Buy |
| 07366 766766 | £450 | Click Here: To Buy |
| 07366 776666 | £450 | Click Here: To Buy |
| 07366 886666 | £450 | Click Here: To Buy |
| 07366 996666 | £450 | Click Here: To Buy |
| 07367 770000 | £500 | Click Here: To Buy |
| 07378 880000 | £450 | Click Here: To Buy |
| 07380 666999 | £450 | Click Here: To Buy |
| 07383 666999 | £600 | Click Here: To Buy |
| 07400 044040 | £450 | Click Here: To Buy |
| 07400 888111 | £450 | Click Here: To Buy |
| 07400 888555 | £450 | Click Here: To Buy |
| 07400 999444 | £450 | Click Here: To Buy |
| 07401 110000 | £450 | Click Here: To Buy |
| 07402 220000 | £450 | Click Here: To Buy |
| 07402 277777 | £550 | Click Here: To Buy |
| 07402 606060 | £450 | Click Here: To Buy |
| 07402 707070 | £450 | Click Here: To Buy |
| 07403 303030 | £450 | Click Here: To Buy |
| 07403 330000 | £450 | Click Here: To Buy |
| 07403 377777 | £450 | Click Here: To Buy |
| 07414 000004 | £450 | Click Here: To Buy |
| 07414 505050 | £450 | Click Here: To Buy |
| 07426 660000 | £450 | Click Here: To Buy |
| 07427 770000 | £450 | Click Here: To Buy |
| 07428 877777 | £450 | Click Here: To Buy |
| 07428 880000 | £450 | Click Here: To Buy |
| 07429 977777 | £450 | Click Here: To Buy |
| 07445 101010 | £450 | Click Here: To Buy |
| 07445 404040 | £450 | Click Here: To Buy |
| 07445 505050 | £450 | Click Here: To Buy |
| 07445 666999 | £450 | Click Here: To Buy |
| 07453 330000 | £450 | Click Here: To Buy |
| 07475 600600 | £450 | Click Here: To Buy |
| 07476 660000 | £450 | Click Here: To Buy |
| 07477 700400 | £450 | Click Here: To Buy |
| 07477 868686 | £450 | Click Here: To Buy |
| 07576 600600 | £450 | Click Here: To Buy |
| 07577 700007 | £450 | Click Here: To Buy |
| 07577 868686 | £450 | Click Here: To Buy |
| 07578 101010 | £450 | Click Here: To Buy |
| 07848 600600 | £450 | Click Here: To Buy |
| 07*** 10 10 10 | £600 | Click Here: To Buy |
| 07*** 10 20 30 | £600 | Click Here: To Buy |
| 07*** 20 20 20 | £600 | Click Here: To Buy |
| 07*** 247 247 | £600 | Click Here: To Buy |
| 07*** 30 30 30 | £600 | Click Here: To Buy |
| 07*** 30 40 50 | £600 | Click Here: To Buy |
| 07*** 345678 | £600 | Click Here: To Buy |
| 07*** 365 365 | £600 | Click Here: To Buy |
| 07*** 40 40 40 | £600 | Click Here: To Buy |
| 07*** 50 50 50 | £600 | Click Here: To Buy |
| 07*** 50 60 70 | £600 | Click Here: To Buy |
| 07*** 60 60 60 | £600 | Click Here: To Buy |
| 07*** 70 70 70 | £600 | Click Here: To Buy |
| 07*** 70 80 90 | £600 | Click Here: To Buy |
| 07*** 80 80 80 | £600 | Click Here: To Buy |
| 07*** 90 90 90 | £600 | Click Here: To Buy |
| 0707 121212 | £500 | Click Here: To Buy |
| 07307 911911 | £500 | Click Here: To Buy |
| 07308 911911 | £500 | Click Here: To Buy |
| 07309 911911 | £500 | Click Here: To Buy |
| 07311 010101 | £500 | Click Here: To Buy |
| 07365 010101 | £500 | Click Here: To Buy |
| 07365 288888 | £500 | Click Here: To Buy |
| 07365 388888 | £500 | Click Here: To Buy |
| 07366 010101 | £500 | Click Here: To Buy |
| 07366 288888 | £500 | Click Here: To Buy |
| 07366 334455 | £500 | Click Here: To Buy |
| 07366 388888 | £500 | Click Here: To Buy |
| 07366 556677 | £500 | Click Here: To Buy |
| 07367 911911 | £500 | Click Here: To Buy |
| 07378 988888 | £500 | Click Here: To Buy |
| 07380 911911 | £500 | Click Here: To Buy |
| 07383 911911 | £500 | Click Here: To Buy |
| 07397 911911 | £500 | Click Here: To Buy |
| 07400 111333 | £500 | Click Here: To Buy |
| 07400 111555 | £500 | Click Here: To Buy |
| 07400 111888 | £500 | Click Here: To Buy |
| 07400 888222 | £500 | Click Here: To Buy |
| 07401 666999 | £500 | Click Here: To Buy |
| 07401 911911 | £500 | Click Here: To Buy |
| 07403 911911 | £500 | Click Here: To Buy |
| 07411 121212 | £500 | Click Here: To Buy |
| 07411 313131 | £500 | Click Here: To Buy |
| 07412 131313 | £500 | Click Here: To Buy |
| 07412 288888 | £500 | Click Here: To Buy |
| 07412 911911 | £500 | Click Here: To Buy |
| 07413 101010 | £500 | Click Here: To Buy |
| 07413 777999 | £500 | Click Here: To Buy |
| 07413 911911 | £500 | Click Here: To Buy |
| 07414 606060 | £500 | Click Here: To Buy |
| 07414 808080 | £500 | Click Here: To Buy |
| 07426 911911 | £500 | Click Here: To Buy |
| 07429 911911 | £500 | Click Here: To Buy |
| 07445 686868 | £500 | Click Here: To Buy |
| 07446 101010 | £500 | Click Here: To Buy |
| 07449 101010 | £500 | Click Here: To Buy |
| 07452 911911 | £500 | Click Here: To Buy |
| 07453 505050 | £500 | Click Here: To Buy |
| 07453 606060 | £500 | Click Here: To Buy |
| 07453 707070 | £500 | Click Here: To Buy |
| 07453 909090 | £500 | Click Here: To Buy |
| 07455 111999 | £500 | Click Here: To Buy |
| 07455 686868 | £500 | Click Here: To Buy |
| 07456 711111. | £708 | Click Here: To Buy |
| 07456 722222 | £708 | Click Here: To Buy |
| 07456 733333 | £708 | Click Here: To Buy |
| 07456 744444. | £708 | Click Here: To Buy |
| 07456 755555 | £708 | Click Here: To Buy |
| 07458 911911 | £500 | Click Here: To Buy |
| 07460 099999 | £500 | Click Here: To Buy |
| 07460 777999 | £500 | Click Here: To Buy |
| 07460 911911 | £500 | Click Here: To Buy |
| 07462 277777 | £500 | Click Here: To Buy |
| 07462 288888 | £500 | Click Here: To Buy |
| 07462 606060 | £500 | Click Here: To Buy |
| 07462 707070 | £500 | Click Here: To Buy |
| 07462 911911 | £500 | Click Here: To Buy |
| 07463 101010 | £500 | Click Here: To Buy |
| 07463 505050 | £500 | Click Here: To Buy |
| 07463 777999 | £500 | Click Here: To Buy |
| 07463 911911 | £500 | Click Here: To Buy |
| 07465 288888 | £500 | Click Here: To Buy |
| 07465 655555 | £500 | Click Here: To Buy |
| 07465 911911 | £500 | Click Here: To Buy |
| 07472 220000 | £500 | Click Here: To Buy |
| 07472 277777 | £500 | Click Here: To Buy |
| 07472 666999 | £500 | Click Here: To Buy |
| 07473 000003 | £500 | Click Here: To Buy |
| 07473 288888 | £500 | Click Here: To Buy |
| 07473 330000 | £500 | Click Here: To Buy |
| 07473 377777 | £500 | Click Here: To Buy |
| 07473 399999 | £500 | Click Here: To Buy |
| 07473 911911 | £500 | Click Here: To Buy |
| 07474 020202 | £500 | Click Here: To Buy |
| 07474 188888 | £500 | Click Here: To Buy |
| 07474 222786 | £500 | Click Here: To Buy |
| 07474 262626 | £500 | Click Here: To Buy |
| 07474 288888 | £500 | Click Here: To Buy |
| 07474 292929 | £500 | Click Here: To Buy |
| 07474 388888 | £500 | Click Here: To Buy |
| 07474 666888 | £500 | Click Here: To Buy |
| 07474 797979 | £500 | Click Here: To Buy |
| 07475 000005 | £500 | Click Here: To Buy |
| 07475 303030 | £500 | Click Here: To Buy |
| 07475 404040 | £500 | Click Here: To Buy |
| 07475 505050 | £500 | Click Here: To Buy |
| 07475 550000 | £500 | Click Here: To Buy |
| 07475 555786 | £500 | Click Here: To Buy |
| 07475 666999 | £500 | Click Here: To Buy |
| 07475 707070 | £500 | Click Here: To Buy |
| 07475 777786 | £500 | Click Here: To Buy |
| 07475 999786 | £500 | Click Here: To Buy |
| 07476 101010 | £500 | Click Here: To Buy |
| 07476 911911 | £500 | Click Here: To Buy |
| 07477 282828 | £500 | Click Here: To Buy |
| 07477 334455 | £500 | Click Here: To Buy |
| 07477 666999 | £500 | Click Here: To Buy |
| 07478 101010 | £500 | Click Here: To Buy |
| 07478 877777 | £500 | Click Here: To Buy |
| 07478 880000 | £500 | Click Here: To Buy |
| 07478 911911 | £500 | Click Here: To Buy |
| 07479 666999 | £500 | Click Here: To Buy |
| 07479 977777 | £500 | Click Here: To Buy |
| 07480 001111 | £500 | Click Here: To Buy |
| 07480 080800 | £500 | Click Here: To Buy |
| 07480 911911 | £500 | Click Here: To Buy |
| 07481 110000 | £500 | Click Here: To Buy |
| 07481 177777 | £500 | Click Here: To Buy |
| 07481 911911 | £500 | Click Here: To Buy |
| 07482 220000 | £500 | Click Here: To Buy |
| 07482 288888 | £500 | Click Here: To Buy |
| 07482 911911 | £500 | Click Here: To Buy |
| 07488 444448 | £500 | Click Here: To Buy |
| 07488 499999 | £500 | Click Here: To Buy |
| 07490 001111 | £500 | Click Here: To Buy |
| 07490 911911 | £500 | Click Here: To Buy |
| 07491 110000 | £500 | Click Here: To Buy |
| 07492 220000 | £500 | Click Here: To Buy |
| 07492 277777 | £500 | Click Here: To Buy |
| 07492 911911 | £500 | Click Here: To Buy |
| 07533 101010 | £500 | Click Here: To Buy |
| 07533 303330. | £542 | Click Here: To Buy |
| 07533 404040 | £500 | Click Here: To Buy |
| 07533 777786 | £500 | Click Here: To Buy |
| 07533 999786 | £500 | Click Here: To Buy |
| 07537 911911 | £500 | Click Here: To Buy |
| 07575 111999 | £500 | Click Here: To Buy |
| 07575 288888 | £500 | Click Here: To Buy |
| 07575 388888 | £500 | Click Here: To Buy |
| 07575 488888 | £500 | Click Here: To Buy |
| 07575 666888 | £500 | Click Here: To Buy |
| 07575 778877 | £500 | Click Here: To Buy |
| 07576 188888 | £500 | Click Here: To Buy |
| 07576 288888 | £500 | Click Here: To Buy |
| 07576 388888 | £500 | Click Here: To Buy |
| 07576 911911 | £500 | Click Here: To Buy |
| 07577 111999 | £500 | Click Here: To Buy |
| 07577 600700 | £500 | Click Here: To Buy |
| 07577 771717 | £500 | Click Here: To Buy |
| 07577 777007 | £500 | Click Here: To Buy |
| 07578 388888 | £500 | Click Here: To Buy |
| 07578 666999 | £500 | Click Here: To Buy |
| 07578 911911 | £500 | Click Here: To Buy |
| 07588 334455 | £500 | Click Here: To Buy |
| 07588 555786 | £500 | Click Here: To Buy |
| 07588 666786 | £500 | Click Here: To Buy |
| 07588 777786 | £500 | Click Here: To Buy |
| 07723 700000 | £500 | Click Here: To Buy |
| 07723 800000 | £500 | Click Here: To Buy |
| 07723 900000 | £500 | Click Here: To Buy |
| 07723 909090 | £500 | Click Here: To Buy |
| 07727 288888 | £500 | Click Here: To Buy |
| 07727 303030 | £500 | Click Here: To Buy |
| 07727 404040 | £500 | Click Here: To Buy |
| 07727 600000 | £500 | Click Here: To Buy |
| 07727 600700 | £500 | Click Here: To Buy |
| 07727 770000 | £500 | Click Here: To Buy |
| 07727 800000 | £500 | Click Here: To Buy |
| 07727 808080 | £500 | Click Here: To Buy |
| 07727 900000 | £500 | Click Here: To Buy |
| 07728 101010 | £500 | Click Here: To Buy |
| 07728 303030 | £500 | Click Here: To Buy |
| 07728 500000 | £500 | Click Here: To Buy |
| 07728 700000 | £500 | Click Here: To Buy |
| 07728 777888 | £500 | Click Here: To Buy |
| 07728 880000 | £500 | Click Here: To Buy |
| 07728 900000 | £500 | Click Here: To Buy |
| 07735 200000 | £500 | Click Here: To Buy |
| 07735 400000 | £500 | Click Here: To Buy |
| 07735 666999 | £500 | Click Here: To Buy |
| 07735 700000 | £500 | Click Here: To Buy |
| 07735 799999 | £500 | Click Here: To Buy |
| 07735 800000 | £500 | Click Here: To Buy |
| 07737 200000 | £500 | Click Here: To Buy |
| 07737 400000 | £500 | Click Here: To Buy |
| 07737 500000 | £500 | Click Here: To Buy |
| 07737 600000 | £500 | Click Here: To Buy |
| 07737 616161 | £500 | Click Here: To Buy |
| 07737 747477 | £500 | Click Here: To Buy |
| 07737 800000 | £500 | Click Here: To Buy |
| 07737 868686 | £500 | Click Here: To Buy |
| 07737 900000 | £500 | Click Here: To Buy |
| 07782 101010 | £500 | Click Here: To Buy |
| 07782 220000 | £500 | Click Here: To Buy |
| 07782 300000 | £500 | Click Here: To Buy |
| 07782 500000 | £500 | Click Here: To Buy |
| 07782 900000 | £500 | Click Here: To Buy |
| 07782 909090 | £500 | Click Here: To Buy |
| 07828 101010 | £500 | Click Here: To Buy |
| 07828 303030 | £500 | Click Here: To Buy |
| 07828 404040 | £500 | Click Here: To Buy |
| 07828 505050 | £500 | Click Here: To Buy |
| 07828 666999 | £500 | Click Here: To Buy |
| 07828 868686 | £500 | Click Here: To Buy |
| 07828 880000 | £500 | Click Here: To Buy |
| 07828 909090 | £500 | Click Here: To Buy |
| 07828 911911 | £500 | Click Here: To Buy |
| 07830 777999 | £500 | Click Here: To Buy |
| 07830 911911 | £500 | Click Here: To Buy |
| 07832 911111 | £500 | Click Here: To Buy |
| 07838 868686 | £500 | Click Here: To Buy |
| 07838 880000 | £500 | Click Here: To Buy |
| 07838 911911 | £500 | Click Here: To Buy |
| 07846 101010 | £500 | Click Here: To Buy |
| 07846 505050 | £500 | Click Here: To Buy |
| 07846 660000 | £500 | Click Here: To Buy |
| 07846 666668 | £500 | Click Here: To Buy |
| 07846 666999 | £500 | Click Here: To Buy |
| 07846 677777 | £500 | Click Here: To Buy |
| 07846 911911 | £500 | Click Here: To Buy |
| 07848 404040 | £500 | Click Here: To Buy |
| 07848 868686 | £500 | Click Here: To Buy |
| 07848 877777 | £500 | Click Here: To Buy |
| 07848 880000 | £500 | Click Here: To Buy |
| 07848 889999 | £500 | Click Here: To Buy |
| 07848 911911 | £500 | Click Here: To Buy |
| 0785 940777 | £500 | Click Here: To Buy |
| 07853 330000 | £500 | Click Here: To Buy |
| 07853 377777 | £500 | Click Here: To Buy |
| 07853 777999 | £500 | Click Here: To Buy |
| 07853 911911 | £500 | Click Here: To Buy |
| 07859 101010 | £500 | Click Here: To Buy |
| 07859 599999 | £500 | Click Here: To Buy |
| 07859 911911 | £500 | Click Here: To Buy |
| 07859 977777 | £500 | Click Here: To Buy |
| 07859 990000 | £500 | Click Here: To Buy |
| 07861 110000 | £500 | Click Here: To Buy |
| 07861 177777. | £708 | Click Here: To Buy |
| 07861 686868 | £500 | Click Here: To Buy |
| 07862 220000 | £500 | Click Here: To Buy |
| 07862 277777 | £600 | Click Here: To Buy |
| 07862 666999 | £500 | Click Here: To Buy |
| 07862 686868 | £500 | Click Here: To Buy |
| 07863 282828 | £500 | Click Here: To Buy |
| 07863 303030 | £500 | Click Here: To Buy |
| 07863 330000 | £500 | Click Here: To Buy |
| 07865 550000 | £500 | Click Here: To Buy |
| 07868 666668 | £500 | Click Here: To Buy |
| 07869 868686 | £500 | Click Here: To Buy |
| 07869 990000 | £500 | Click Here: To Buy |
| 07877 020202 | £500 | Click Here: To Buy |
| 07877 101010 | £500 | Click Here: To Buy |
| 07877 121212 | £500 | Click Here: To Buy |
| 07877 222777 | £500 | Click Here: To Buy |
| 07877 616161 | £500 | Click Here: To Buy |
| 07877 747477 | £500 | Click Here: To Buy |
| 07877 771717 | £500 | Click Here: To Buy |
| 07877 899999 | £708 | Click Here: To Buy |
| 07878 020202 | £500 | Click Here: To Buy |
| 07878 040404 | £500 | Click Here: To Buy |
| 07878 111786 | £500 | Click Here: To Buy |
| 07878 222786 | £500 | Click Here: To Buy |
| 07878 288888 | £708 | Click Here: To Buy |
| 07878 333786 | £500 | Click Here: To Buy |
| 07878 488888. | £708 | Click Here: To Buy |
| 07878 666668 | £500 | Click Here: To Buy |
| 07878 666999 | £500 | Click Here: To Buy |
| 07878 777786 | £500 | Click Here: To Buy |
| 07878 868686 | £500 | Click Here: To Buy |
| 07878 880000 | £500 | Click Here: To Buy |
| 07878 999786 | £500 | Click Here: To Buy |
| 07882 220000 | £500 | Click Here: To Buy |
| 07882 303030 | £500 | Click Here: To Buy |
| 07882 404040 | £500 | Click Here: To Buy |
| 07882 778877 | £500 | Click Here: To Buy |
| 07882 911911 | £500 | Click Here: To Buy |
| 07883 330000. | £580 | Click Here: To Buy |
| 07883 777888 | £500 | Click Here: To Buy |
| 07883 778877 | £500 | Click Here: To Buy |
| 07883 911911 | £500 | Click Here: To Buy |
| 07886 660000 | £500 | Click Here: To Buy |
| 07886 778877 | £500 | Click Here: To Buy |
| 07886 969699 | £500 | Click Here: To Buy |
| 07897 101010 | £500 | Click Here: To Buy |
| 07897 188888 | £500 | Click Here: To Buy |
| 07897 770000 | £500 | Click Here: To Buy |
| 07897 777111 | £500 | Click Here: To Buy |
| 07897 778899. | £446 | Click Here: To Buy |
| 07898 101010 | £500 | Click Here: To Buy |
| 07898 399999 | £500 | Click Here: To Buy |
| 07915 101010 | £500 | Click Here: To Buy |
| 07915 303030 | £500 | Click Here: To Buy |
| 07915 404040 | £500 | Click Here: To Buy |
| 07915 667788 | £500 | Click Here: To Buy |
| 07916 101010 | £500 | Click Here: To Buy |
| 07916 660000 | £500 | Click Here: To Buy |
| 07916 677777 | £500 | Click Here: To Buy |
| 07916 777999 | £500 | Click Here: To Buy |
| 07988 112233 | £500 | Click Here: To Buy |
| 07307 200000 | £550 | Click Here: To Buy |
| 07307 400000 | £550 | Click Here: To Buy |
| 07307 500000 | £550 | Click Here: To Buy |
| 07307 600000 | £550 | Click Here: To Buy |
| 07308 200000 | £550 | Click Here: To Buy |
| 07308 400000 | £550 | Click Here: To Buy |
| 07308 500000 | £550 | Click Here: To Buy |
| 07308 600000 | £550 | Click Here: To Buy |
| 07308 700000 | £550 | Click Here: To Buy |
| 07309 099999 | £550 | Click Here: To Buy |
| 07366 707070 | £550 | Click Here: To Buy |
| 07400 002200 | £550 | Click Here: To Buy |
| 07400 003300. | £563 | Click Here: To Buy |
| 07400 006600 | £550 | Click Here: To Buy |
| 07400 008800 | £550 | Click Here: To Buy |
| 07400 744444. | £938 | Click Here: To Buy |
| 07411 011111. | £813 | Click Here: To Buy |
| 07411 211111. | £771 | Click Here: To Buy |
| 07411 989898 | £550 | Click Here: To Buy |
| 07445 555553 | £550 | Click Here: To Buy |
| 07445 555559 | £550 | Click Here: To Buy |
| 07446 666111 | £550 | Click Here: To Buy |
| 07446 666222 | £550 | Click Here: To Buy |
| 07446 666444 | £550 | Click Here: To Buy |
| 07446 666777 | £550 | Click Here: To Buy |
| 07450 000888 | £550 | Click Here: To Buy |
| 07455 800800 | £550 | Click Here: To Buy |
| 07455 900900 | £550 | Click Here: To Buy |
| 07456 688888 | £550 | Click Here: To Buy |
| 07460 000888 | £550 | Click Here: To Buy |
| 07462 222777 | £550 | Click Here: To Buy |
| 07472 229999 | £550 | Click Here: To Buy |
| 07474 688888 | £550 | Click Here: To Buy |
| 07474 909090 | £550 | Click Here: To Buy |
| 07474 989898 | £550 | Click Here: To Buy |
| 07475 588888 | £550 | Click Here: To Buy |
| 07476 688888 | £550 | Click Here: To Buy |
| 07477 171717 | £550 | Click Here: To Buy |
| 07477 222777 | £550 | Click Here: To Buy |
| 07477 777111. | £646 | Click Here: To Buy |
| 07478 899999 | £550 | Click Here: To Buy |
| 07488 900900 | £550 | Click Here: To Buy |
| 07492 229999 | £550 | Click Here: To Buy |
| 07533 000007 | £550 | Click Here: To Buy |
| 07533 000555 | £550 | Click Here: To Buy |
| 07533 200200 | £550 | Click Here: To Buy |
| 07533 333354 | £550 | Click Here: To Buy |
| 07533 333358 | £550 | Click Here: To Buy |
| 07533 333533 | £550 | Click Here: To Buy |
| 07533 400400 | £550 | Click Here: To Buy |
| 07533 433333 | £550 | Click Here: To Buy |
| 07533 633333 | £550 | Click Here: To Buy |
| 07533 700700 | £550 | Click Here: To Buy |
| 07533 707070 | £550 | Click Here: To Buy |
| 07533 800800 | £550 | Click Here: To Buy |
| 07533 909090 | £550 | Click Here: To Buy |
| 07533 933333 | £550 | Click Here: To Buy |
| 07575 000007 | £550 | Click Here: To Buy |
| 07575 171717 | £550 | Click Here: To Buy |
| 07575 444999 | £550 | Click Here: To Buy |
| 07575 588888 | £550 | Click Here: To Buy |
| 07575 599999 | £550 | Click Here: To Buy |
| 07575 777000 | £550 | Click Here: To Buy |
| 07575 909090 | £550 | Click Here: To Buy |
| 07578 899999 | £550 | Click Here: To Buy |
| 07588 000007 | £550 | Click Here: To Buy |
| 07588 200200 | £550 | Click Here: To Buy |
| 07588 300300 | £550 | Click Here: To Buy |
| 07588 600600 | £550 | Click Here: To Buy |
| 07588 686868 | £550 | Click Here: To Buy |
| 07588 707070 | £550 | Click Here: To Buy |
| 07588 888852 | £550 | Click Here: To Buy |
| 07588 888859 | £550 | Click Here: To Buy |
| 07588 989898 | £550 | Click Here: To Buy |
| 07723 388888 | £550 | Click Here: To Buy |
| 07723 707070 | £550 | Click Here: To Buy |
| 07728 899999 | £550 | Click Here: To Buy |
| 07830 800800 | £550 | Click Here: To Buy |
| 07848 899999 | £550 | Click Here: To Buy |
| 07862 911911 | £550 | Click Here: To Buy |
| 07863 911911 | £550 | Click Here: To Buy |
| 07865 101010 | £550 | Click Here: To Buy |
| 07865 588888 | £550 | Click Here: To Buy |
| 07865 911911 | £550 | Click Here: To Buy |
| 07868 388888 | £550 | Click Here: To Buy |
| 07868 911911. | £604 | Click Here: To Buy |
| 07868 988888 | £550 | Click Here: To Buy |
| 07877 232323 | £550 | Click Here: To Buy |
| 07877 656565 | £550 | Click Here: To Buy |
| 07877 989898 | £550 | Click Here: To Buy |
| 07878 232323 | £550 | Click Here: To Buy |
| 07878 399999 | £550 | Click Here: To Buy |
| 07878 777000 | £550 | Click Here: To Buy |
| 07882 222225 | £550 | Click Here: To Buy |
| 07882 222226 | £550 | Click Here: To Buy |
| 07882 222227 | £550 | Click Here: To Buy |
| 07882 222229 | £550 | Click Here: To Buy |
| 07882 400400 | £550 | Click Here: To Buy |
| 07882 868686 | £550 | Click Here: To Buy |
| 07882 911111 | £550 | Click Here: To Buy |
| 07883 868686 | £550 | Click Here: To Buy |
| 07886 299999 | £550 | Click Here: To Buy |
| 07886 666660 | £550 | Click Here: To Buy |
| 07886 911911 | £550 | Click Here: To Buy |
| 07888 811188 | £550 | Click Here: To Buy |
| 07988 000555 | £550 | Click Here: To Buy |
| 07988 500500 | £550 | Click Here: To Buy |
| 07988 600600 | £550 | Click Here: To Buy |
| 07988 656565 | £550 | Click Here: To Buy |
| 07988 666888 | £550 | Click Here: To Buy |
| 07882 222244 | £575 | Click Here: To Buy |
| 07882 228888 | £575 | Click Here: To Buy |
| 07883 333344 | £575 | Click Here: To Buy |
| 07886 666644 | £575 | Click Here: To Buy |
| 07*** 800 900 | £600 | Click Here: To Buy |
| 07*** 000 100 | £600 | Click Here: To Buy |
| 07*** 100 100 | £600 | Click Here: To Buy |
| 07*** 100 200 | £600 | Click Here: To Buy |
| 07*** 123 123 | £600 | Click Here: To Buy |
| 07*** 200 200 | £600 | Click Here: To Buy |
| 07*** 200 300 | £600 | Click Here: To Buy |
| 07*** 234 234 | £600 | Click Here: To Buy |
| 07*** 300 300 | £600 | Click Here: To Buy |
| 07*** 345 345 | £600 | Click Here: To Buy |
| 07*** 400 400 | £600 | Click Here: To Buy |
| 07*** 400 500 | £600 | Click Here: To Buy |
| 07*** 456 456 | £600 | Click Here: To Buy |
| 07*** 456789 | £600 | Click Here: To Buy |
| 07*** 500 500 | £600 | Click Here: To Buy |
| 07*** 567 567 | £600 | Click Here: To Buy |
| 07*** 600 600 | £600 | Click Here: To Buy |
| 07*** 600 700 | £600 | Click Here: To Buy |
| 07*** 678 678 | £600 | Click Here: To Buy |
| 07*** 700 700 | £600 | Click Here: To Buy |
| 07*** 789 789 | £600 | Click Here: To Buy |
| 07*** 800 800 | £600 | Click Here: To Buy |
| 07*** 900 900 | £600 | Click Here: To Buy |
| 07400 555777 | £600 | Click Here: To Buy |
| 07453 666999 | £600 | Click Here: To Buy |
| 07308 800000 | £650 | Click Here: To Buy |
| 07366 100100 | £650 | Click Here: To Buy |
| 07366 200200 | £650 | Click Here: To Buy |
| 07366 300300 | £650 | Click Here: To Buy |
| 07366 400400 | £650 | Click Here: To Buy |
| 07366 500500 | £650 | Click Here: To Buy |
| 07366 600600 | £650 | Click Here: To Buy |
| 07366 700700 | £650 | Click Here: To Buy |
| 07366 900900 | £650 | Click Here: To Buy |
| 07380 800000 | £650 | Click Here: To Buy |
| 07418 000008 | £650 | Click Here: To Buy |
| 07427 000007 | £650 | Click Here: To Buy |
| 07428 000008 | £650 | Click Here: To Buy |
| 07429 000009 | £650 | Click Here: To Buy |
| 07445 000005 | £650 | Click Here: To Buy |
| 07445 244444 | £650 | Click Here: To Buy |
| 07445 555577 | £650 | Click Here: To Buy |
| 07445 555599 | £650 | Click Here: To Buy |
| 07445 559999 | £650 | Click Here: To Buy |
| 07445 844444 | £650 | Click Here: To Buy |
| 07445 944444 | £650 | Click Here: To Buy |
| 07446 244444 | £650 | Click Here: To Buy |
| 07446 544444 | £650 | Click Here: To Buy |
| 07446 661111 | £650 | Click Here: To Buy |
| 07446 665555 | £650 | Click Here: To Buy |
| 07446 666611 | £650 | Click Here: To Buy |
| 07446 666622 | £650 | Click Here: To Buy |
| 07446 666633 | £650 | Click Here: To Buy |
| 07446 666677 | £650 | Click Here: To Buy |
| 07446 666688 | £650 | Click Here: To Buy |
| 07449 000009 | £650 | Click Here: To Buy |
| 07449 144444 | £650 | Click Here: To Buy |
| 07449 244444 | £650 | Click Here: To Buy |
| 07449 544444 | £650 | Click Here: To Buy |
| 07449 644444 | £650 | Click Here: To Buy |
| 07449 744444 | £650 | Click Here: To Buy |
| 07449 844444 | £650 | Click Here: To Buy |
| 07455 800000 | £650 | Click Here: To Buy |
| 07456 700000 | £650 | Click Here: To Buy |
| 07463 000003 | £650 | Click Here: To Buy |
| 07477 007700 | £650 | Click Here: To Buy |
| 07477 778877 | £650 | Click Here: To Buy |
| 07478 000008 | £650 | Click Here: To Buy |
| 07479 000009 | £650 | Click Here: To Buy |
| 07480 807070 | £650 | Click Here: To Buy |
| 07481 000001 | £650 | Click Here: To Buy |
| 07482 000002 | £650 | Click Here: To Buy |
| 07491 000001 | £650 | Click Here: To Buy |
| 07492 000002 | £650 | Click Here: To Buy |
| 07533 003300 | £650 | Click Here: To Buy |
| 07533 131313 | £650 | Click Here: To Buy |
| 07575 000005 | £650 | Click Here: To Buy |
| 07576 000006 | £650 | Click Here: To Buy |
| 07577 171717 | £650 | Click Here: To Buy |
| 07577 707070 | £650 | Click Here: To Buy |
| 07578 000008 | £650 | Click Here: To Buy |
| 07723 000003 | £650 | Click Here: To Buy |
| 07723 772377 | £650 | Click Here: To Buy |
| 07727 171717 | £650 | Click Here: To Buy |
| 07728 000008 | £650 | Click Here: To Buy |
| 07735 000005 | £650 | Click Here: To Buy |
| 07735 773577 | £650 | Click Here: To Buy |
| 07737 777000 | £650 | Click Here: To Buy |
| 07737 777111 | £650 | Click Here: To Buy |
| 07737 778877 | £650 | Click Here: To Buy |
| 07832 000002 | £650 | Click Here: To Buy |
| 07846 000006 | £650 | Click Here: To Buy |
| 07848 000008 | £650 | Click Here: To Buy |
| 07853 000003 | £650 | Click Here: To Buy |
| 07859 000009 | £650 | Click Here: To Buy |
| 07861 656565 | £650 | Click Here: To Buy |
| 07862 000002 | £650 | Click Here: To Buy |
| 07862 200000 | £650 | Click Here: To Buy |
| 07862 656565 | £650 | Click Here: To Buy |
| 07863 000003 | £650 | Click Here: To Buy |
| 07863 101010 | £650 | Click Here: To Buy |
| 07863 300000 | £650 | Click Here: To Buy |
| 07863 656565 | £650 | Click Here: To Buy |
| 07865 000005 | £650 | Click Here: To Buy |
| 07865 500000 | £650 | Click Here: To Buy |
| 07868 000008 | £650 | Click Here: To Buy |
| 07868 656565 | £650 | Click Here: To Buy |
| 07868 868888 | £650 | Click Here: To Buy |
| 07868 889999 | £650 | Click Here: To Buy |
| 07877 007700 | £650 | Click Here: To Buy |
| 07877 171717 | £650 | Click Here: To Buy |
| 07877 797979 | £650 | Click Here: To Buy |
| 07878 300000 | £650 | Click Here: To Buy |
| 07878 400000 | £650 | Click Here: To Buy |
| 07878 888786 | £650 | Click Here: To Buy |
| 07882 000002 | £650 | Click Here: To Buy |
| 07882 222288 | £650 | Click Here: To Buy |
| 07882 229999 | £650 | Click Here: To Buy |
| 07883 000003 | £650 | Click Here: To Buy |
| 07886 000006 | £650 | Click Here: To Buy |
| 07886 889999 | £650 | Click Here: To Buy |
| 07888 822227 | £650 | Click Here: To Buy |
| 07888 855557 | £650 | Click Here: To Buy |
| 07898 000008 | £650 | Click Here: To Buy |
| 07915 000005 | £650 | Click Here: To Buy |
| 07988 200000 | £650 | Click Here: To Buy |
| 07988 300000 | £650 | Click Here: To Buy |
| 07988 400000 | £650 | Click Here: To Buy |
| 07988 500000 | £650 | Click Here: To Buy |
| 07988 588888 | £650 | Click Here: To Buy |
| 07988 600000 | £650 | Click Here: To Buy |
| 07988 700000 | £650 | Click Here: To Buy |
| 07988 879888 | £650 | Click Here: To Buy |
| 07474 112233 | £700 | Click Here: To Buy |
| 07575 112233 | £700 | Click Here: To Buy |
| 07878 112233 | £700 | Click Here: To Buy |
| 07*** 234567 | £700 | Click Here: To Buy |
| 07463 377777 | £700 | Click Here: To Buy |
| 07475 577777 | £700 | Click Here: To Buy |
| 07576 777888 | £700 | Click Here: To Buy |
| 07578 877777 | £700 | Click Here: To Buy |
| 07578 880000 | £700 | Click Here: To Buy |
| 07723 500000 | £700 | Click Here: To Buy |
| 07723 505050 | £700 | Click Here: To Buy |
| 07723 600000 | £700 | Click Here: To Buy |
| 07307 777770 | £750 | Click Here: To Buy |
| 07311 111144 | £750 | Click Here: To Buy |
| 07311 111155 | £750 | Click Here: To Buy |
| 07311 111166 | £750 | Click Here: To Buy |
| 07311 111177 | £750 | Click Here: To Buy |
| 07311 111188 | £750 | Click Here: To Buy |
| 07311 331133 | £750 | Click Here: To Buy |
| 07365 500000 | £750 | Click Here: To Buy |
| 07366 006600 | £750 | Click Here: To Buy |
| 07366 466666 | £750 | Click Here: To Buy |
| 07366 666111 | £750 | Click Here: To Buy |
| 07366 666222 | £750 | Click Here: To Buy |
| 07366 666333 | £750 | Click Here: To Buy |
| 07366 666444 | £750 | Click Here: To Buy |
| 07366 666600 | £750 | Click Here: To Buy |
| 07366 666777 | £750 | Click Here: To Buy |
| 07366 996699 | £750 | Click Here: To Buy |
| 07378 800000 | £750 | Click Here: To Buy |
| 07380 456789 | £750 | Click Here: To Buy |
| 07400 666555 | £750 | Click Here: To Buy |
| 07411 441144 | £750 | Click Here: To Buy |
| 07412 222221 | £750 | Click Here: To Buy |
| 07413 333331 | £750 | Click Here: To Buy |
| 07426 456789 | £750 | Click Here: To Buy |
| 07427 777772 | £750 | Click Here: To Buy |
| 07429 999992 | £750 | Click Here: To Buy |
| 07445 511111 | £750 | Click Here: To Buy |
| 07449 911111 | £750 | Click Here: To Buy |
| 07449 922222 | £750 | Click Here: To Buy |
| 07449 933333 | £750 | Click Here: To Buy |
| 07449 966666 | £750 | Click Here: To Buy |
| 07450 456789 | £750 | Click Here: To Buy |
| 07455 885588 | £750 | Click Here: To Buy |
| 07463 333336 | £750 | Click Here: To Buy |
| 07465 456789 | £750 | Click Here: To Buy |
| 07474 242424 | £750 | Click Here: To Buy |
| 07476 456789 | £750 | Click Here: To Buy |
| 07478 456789 | £750 | Click Here: To Buy |
| 07480 456789 | £750 | Click Here: To Buy |
| 07488 558855 | £750 | Click Here: To Buy |
| 07490 456789 | £750 | Click Here: To Buy |
| 07491 111119 | £750 | Click Here: To Buy |
| 07492 222229 | £750 | Click Here: To Buy |
| 07492 456789 | £750 | Click Here: To Buy |
| 07575 757513 | £750 | Click Here: To Buy |
| 07575 757526 | £750 | Click Here: To Buy |
| 07575 757529 | £750 | Click Here: To Buy |
| 07575 757533 | £750 | Click Here: To Buy |
| 07575 757537 | £750 | Click Here: To Buy |
| 07575 757547 | £750 | Click Here: To Buy |
| 07575 757553 | £750 | Click Here: To Buy |
| 07575 757558 | £750 | Click Here: To Buy |
| 07575 757561 | £750 | Click Here: To Buy |
| 07575 757567 | £750 | Click Here: To Buy |
| 07578 456789 | £750 | Click Here: To Buy |
| 07832 222223 | £750 | Click Here: To Buy |
| 07846 456789 | £750 | Click Here: To Buy |
| 07846 666664 | £750 | Click Here: To Buy |
| 07848 456789 | £750 | Click Here: To Buy |
| 07853 333335 | £750 | Click Here: To Buy |
| 07882 188888. | £1,000 | Click Here: To Buy |
| 07882 388888 | £1,000 | Click Here: To Buy |
| 07882 488888 | £1,000 | Click Here: To Buy |
| 07882 588888 | £1,000 | Click Here: To Buy |
| 07882 988888 | £1,000 | Click Here: To Buy |
| 07883 188888 | £1,000 | Click Here: To Buy |
| 07883 288888 | £1,000 | Click Here: To Buy |
| 07883 488888 | £1,000 | Click Here: To Buy |
| 07883 988888 | £1,000 | Click Here: To Buy |
| 07886 488888 | £1,000 | Click Here: To Buy |
| 07898 456789 | £750 | Click Here: To Buy |
| 07915 456789 | £750 | Click Here: To Buy |
| 07915 555551 | £750 | Click Here: To Buy |
| 07916 666661 | £750 | Click Here: To Buy |
| 07988 558855 | £750 | Click Here: To Buy |
| 07988 778877 | £750 | Click Here: To Buy |
| 07428 888882 | £800 | Click Here: To Buy |
| 07445 456789 | £800 | Click Here: To Buy |
| 07477 345678 | £800 | Click Here: To Buy |
| 07488 778877 | £800 | Click Here: To Buy |
| 07575 234567 | £800 | Click Here: To Buy |
| 07578 888887 | £800 | Click Here: To Buy |
| 07588 778877 | £800 | Click Here: To Buy |
| 07735 456789 | £800 | Click Here: To Buy |
| 07737 345678 | £800 | Click Here: To Buy |
| 07782 456789 | £800 | Click Here: To Buy |
| 07838 888881 | £800 | Click Here: To Buy |
| 07838 888884 | £800 | Click Here: To Buy |
| 07838 888885 | £800 | Click Here: To Buy |
| 07838 888889 | £800 | Click Here: To Buy |
| 07862 222226 | £800 | Click Here: To Buy |
| 07863 333336 | £800 | Click Here: To Buy |
| 07868 778877 | £800 | Click Here: To Buy |
| 07877 345678 | £800 | Click Here: To Buy |
| 07877 456789 | £800 | Click Here: To Buy |
| 07882 456789 | £800 | Click Here: To Buy |
| 07886 456789 | £800 | Click Here: To Buy |
| 07898 888882 | £800 | Click Here: To Buy |
| 07988 456789 | £800 | Click Here: To Buy |
| 07988 888811 | £800 | Click Here: To Buy |
| 07988 888822 | £800 | Click Here: To Buy |
| 07412 007007 | £900 | Click Here: To Buy |
| 07446 666664 | £900 | Click Here: To Buy |
| 07473 007007 | £900 | Click Here: To Buy |
| 07727 456789 | £900 | Click Here: To Buy |
| 07865 456789 | £900 | Click Here: To Buy |
| 07868 456789 | £900 | Click Here: To Buy |
| 07414 123456 | £900 | Click Here: To Buy |
| 07308 666666 | £1,500 | Click Here: To Buy |
| 07309 444444 | £1,500 | Click Here: To Buy |
| 07309 555555 | £1,500 | Click Here: To Buy |
| 07309 666666 | £1,500 | Click Here: To Buy |
| 07365 333333 | £1,500 | Click Here: To Buy |
| 07365 444444 | £1,500 | Click Here: To Buy |
| 07367 333333 | £1,500 | Click Here: To Buy |
| 07367 555555 | £1,500 | Click Here: To Buy |
| 07378 333333 | £1,500 | Click Here: To Buy |
| 07378 444444 | £1,500 | Click Here: To Buy |
| 07378 555555 | £1,500 | Click Here: To Buy |
| 07378 666666 | £1,500 | Click Here: To Buy |
| 07383 444444 | £1,500 | Click Here: To Buy |
| 07383 555555 | £1,500 | Click Here: To Buy |
| 07383 666666 | £1,500 | Click Here: To Buy |
| 07397 333333 | £1,500 | Click Here: To Buy |
| 07397 555555 | £1,500 | Click Here: To Buy |
| 07397 666666 | £1,500 | Click Here: To Buy |
| 07401 555555 | £1,500 | Click Here: To Buy |
| 07402 333333 | £1,500 | Click Here: To Buy |
| 07402 666666 | £1,500 | Click Here: To Buy |
| 07403 222222 | £1,500 | Click Here: To Buy |
| 07403 666666 | £1,500 | Click Here: To Buy |
| 07412 555555 | £1,500 | Click Here: To Buy |
| 07412 666666 | £1,500 | Click Here: To Buy |
| 07413 555555 | £1,500 | Click Here: To Buy |
| 07413 666666 | £1,500 | Click Here: To Buy |
| 07414 999999 | £1,500 | Click Here: To Buy |
| 07426 333333 | £1,500 | Click Here: To Buy |
| 07426 555555 | £1,500 | Click Here: To Buy |
| 07429 333333 | £1,500 | Click Here: To Buy |
| 07429 555555 | £1,500 | Click Here: To Buy |
| 07449 333333 | £1,500 | Click Here: To Buy |
| 07452 999999 | £1,500 | Click Here: To Buy |
| 07454 222222 | £1,500 | Click Here: To Buy |
| 07456 333333 | £1,500 | Click Here: To Buy |
| 07462 222222 | £1,500 | Click Here: To Buy |
| 07462 333333 | £1,500 | Click Here: To Buy |
| 07463 222222 | £1,500 | Click Here: To Buy |
| 07463 555555 | £1,500 | Click Here: To Buy |
| 07465 222222 | £1,500 | Click Here: To Buy |
| 07465 999999 | £1,500 | Click Here: To Buy |
| 07472 333333 | £1,500 | Click Here: To Buy |
| 07473 222222 | £1,500 | Click Here: To Buy |
| 07473 555555 | £1,500 | Click Here: To Buy |
| 07473 666666 | £1,500 | Click Here: To Buy |
| 07475 333333 | £1,500 | Click Here: To Buy |
| 07476 333333 | £1,500 | Click Here: To Buy |
| 07478 333333 | £1,500 | Click Here: To Buy |
| 07478 555555 | £1,500 | Click Here: To Buy |
| 07479 555555 | £1,500 | Click Here: To Buy |
| 07480 222222 | £1,500 | Click Here: To Buy |
| 07480 333333 | £1,500 | Click Here: To Buy |
| 07480 555555 | £1,500 | Click Here: To Buy |
| 07480 666666 | £1,500 | Click Here: To Buy |
| 07480 999999 | £1,500 | Click Here: To Buy |
| 07481 222222 | £1,500 | Click Here: To Buy |
| 07481 333333 | £1,500 | Click Here: To Buy |
| 07481 555555 | £1,500 | Click Here: To Buy |
| 07481 666666 | £1,500 | Click Here: To Buy |
| 07482 333333 | £1,500 | Click Here: To Buy |
| 07482 555555 | £1,500 | Click Here: To Buy |
| 07482 666666 | £1,500 | Click Here: To Buy |
| 07490 333333 | £1,500 | Click Here: To Buy |
| 07491 222222 | £1,500 | Click Here: To Buy |
| 07491 333333 | £1,500 | Click Here: To Buy |
| 07491 555555 | £1,500 | Click Here: To Buy |
| 07491 666666 | £1,500 | Click Here: To Buy |
| 07492 666666 | £1,500 | Click Here: To Buy |
| 07532 666666 | £1,500 | Click Here: To Buy |
| 07576 222222 | £1,500 | Click Here: To Buy |
| 07576 333333 | £1,500 | Click Here: To Buy |
| 07576 444444 | £1,500 | Click Here: To Buy |
| 07578 222222 | £1,500 | Click Here: To Buy |
| 07578 333333 | £1,500 | Click Here: To Buy |
| 07578 444444 | £1,500 | Click Here: To Buy |
| 07782 444444 | £1,500 | Click Here: To Buy |
| 07828 444444 | £1,500 | Click Here: To Buy |
| 07828 555555 | £1,500 | Click Here: To Buy |
| 07838 222222 | £1,500 | Click Here: To Buy |
| 07838 444444 | £1,500 | Click Here: To Buy |
| 07838 555555 | £1,500 | Click Here: To Buy |
| 07838 666666 | £1,500 | Click Here: To Buy |
| 07846 222222 | £1,500 | Click Here: To Buy |
| 07846 333333 | £1,500 | Click Here: To Buy |
| 07846 555555 | £1,500 | Click Here: To Buy |
| 07848 222222 | £1,500 | Click Here: To Buy |
| 07853 222222 | £1,500 | Click Here: To Buy |
| 07853 444444 | £1,500 | Click Here: To Buy |
| 07853 555555 | £1,500 | Click Here: To Buy |
| 07853 666666 | £1,500 | Click Here: To Buy |
| 07859 222222 | £1,500 | Click Here: To Buy |
| 07859 333333 | £1,500 | Click Here: To Buy |
| 07859 444444 | £1,500 | Click Here: To Buy |
| 07915 222222 | £1,500 | Click Here: To Buy |
| 07915 444444 | £1,500 | Click Here: To Buy |
| 07916 222222 | £1,500 | Click Here: To Buy |
| 07916 333333 | £1,500 | Click Here: To Buy |
| 07916 444444 | £1,500 | Click Here: To Buy |
| 07916 555555 | £1,500 | Click Here: To Buy |
| 07309 222222 | £1,500 | Click Here: To Buy |
| 07365 222222 | £1,500 | Click Here: To Buy |
| 07367 111111 | £1,500 | Click Here: To Buy |
| 07367 222222 | £1,500 | Click Here: To Buy |
| 07378 111111 | £1,500 | Click Here: To Buy |
| 07378 222222 | £1,500 | Click Here: To Buy |
| 07383 111111 | £1,500 | Click Here: To Buy |
| 07383 222222 | £1,500 | Click Here: To Buy |
| 07397 111111 | £1,500 | Click Here: To Buy |
| 07397 222222 | £1,500 | Click Here: To Buy |
| 07453 111111 | £1,500 | Click Here: To Buy |
| 07463 111111 | £1,500 | Click Here: To Buy |
| 07473 111111 | £1,500 | Click Here: To Buy |
| 07476 111111 | £1,500 | Click Here: To Buy |
| 07478 111111 | £1,500 | Click Here: To Buy |
| 07480 111111 | £1,500 | Click Here: To Buy |
| 07490 111111 | £1,500 | Click Here: To Buy |
| 07728 111111 | £1,500 | Click Here: To Buy |
| 07402 444444 | £1,800 | Click Here: To Buy |
| 07403 444444 | £1,800 | Click Here: To Buy |
| 07412 444444 | £1,800 | Click Here: To Buy |
| 07413 444444 | £1,800 | Click Here: To Buy |
| 07480 444444 | £1,800 | Click Here: To Buy |
| 07482 444444 | £1,800 | Click Here: To Buy |
| 07491 444444 | £1,800 | Click Here: To Buy |
| 07577 222222 | £1,800 | Click Here: To Buy |
| 07588 222222 | £1,800 | Click Here: To Buy |
| 07861 333333 | £1,800 | Click Here: To Buy |
| 07861 999999 | £1,800 | Click Here: To Buy |
| 07862 333333 | £1,800 | Click Here: To Buy |
| 07862 444444 | £1,800 | Click Here: To Buy |
| 07862 999999 | £1,800 | Click Here: To Buy |
| 07863 222222 | £1,800 | Click Here: To Buy |
| 07863 444444 | £1,800 | Click Here: To Buy |
| 07863 666666 | £1,800 | Click Here: To Buy |
| 07865 222222 | £1,800 | Click Here: To Buy |
| 07865 333333 | £1,800 | Click Here: To Buy |
| 07865 999999 | £1,800 | Click Here: To Buy |
| 07868 444444 | £1,800 | Click Here: To Buy |
| 07868 555555 | £1,800 | Click Here: To Buy |
| 07869 222222 | £1,800 | Click Here: To Buy |
| 07869 444444 | £1,800 | Click Here: To Buy |
| 07869 555555 | £1,800 | Click Here: To Buy |
| 07863 333333 | £9,600 | Click Here: To Buy |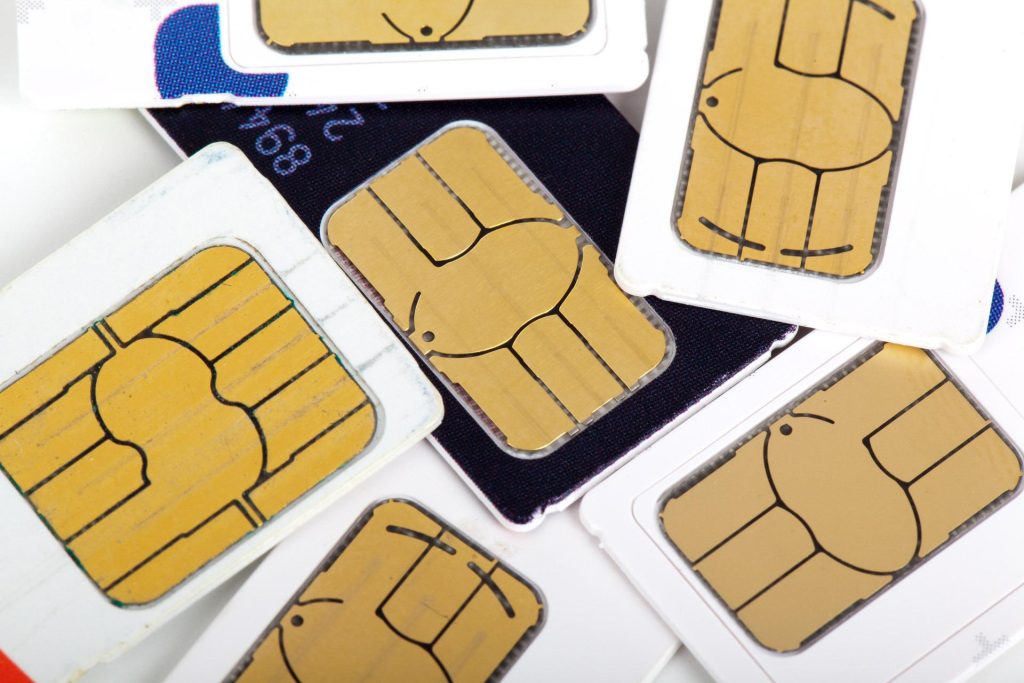 Sim or PAC Code
Choose your number
Buy Your Number
Sim or PAC code or Both !
The numbers your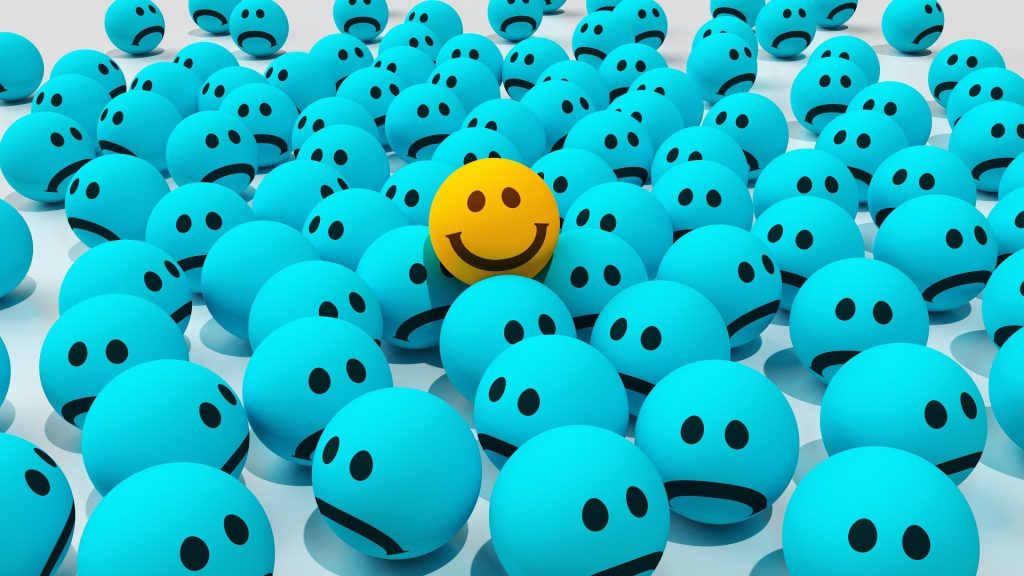 Stand Out
A mobile number is very personal,
It can help you stand out in crowd, start a conversation
Its goes with a personal car number plate
You can have an Aston Martin, a Ferrari, McLaren, a Bugatti, who will know, in memorable mobile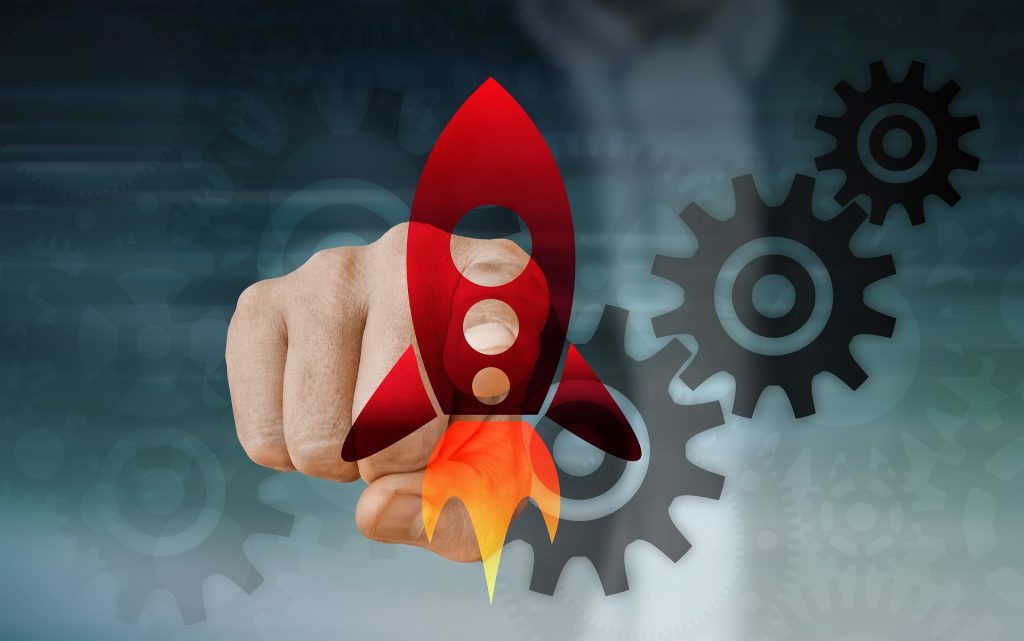 Boost your Business
Don't make it complicated: Be remembered
How many times have you seen a mobile number on a van, a sign on the side of the road, on TV, and though that would interesting and then forget the number
Out of Sight out of mind – A Gold number is easily remembered and easily noticed on adverts, fliers TV, Radio, websites and more
Get your customers to remember you!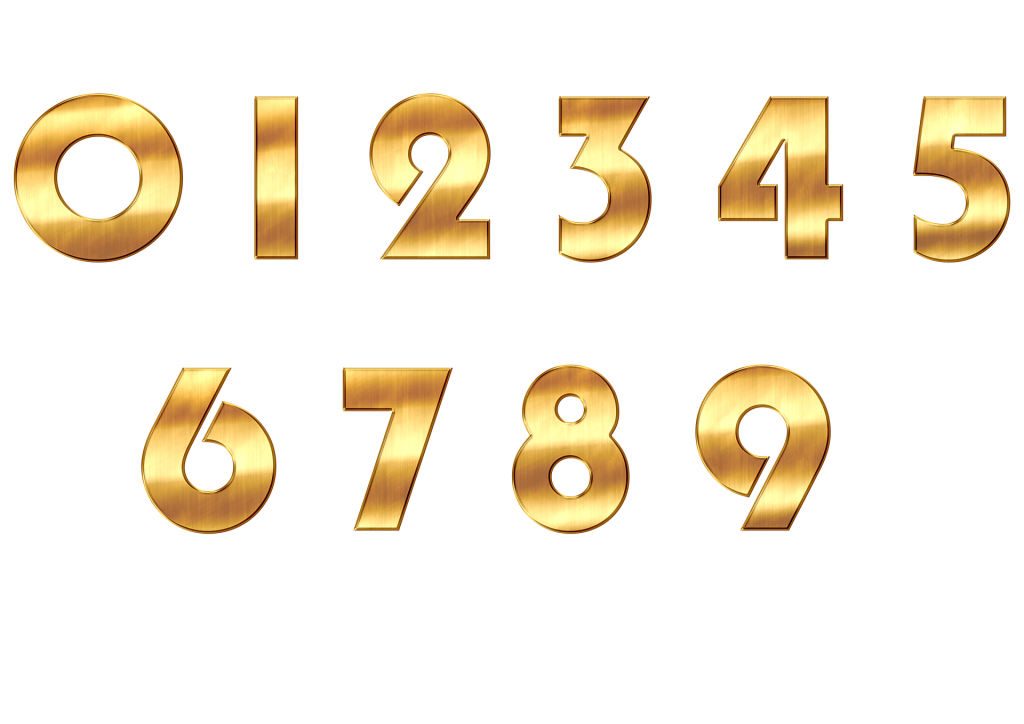 We can get 99.999% of the last 6 number combinations of a mobile number from Birthdates, to consecutive 123456. 23456, 345678, 456789 etc to 111111, 222222, 333333, 444444, 555555, 666666, 777777, 888888, 999999, we'll find you the perfect combination whether is business or personal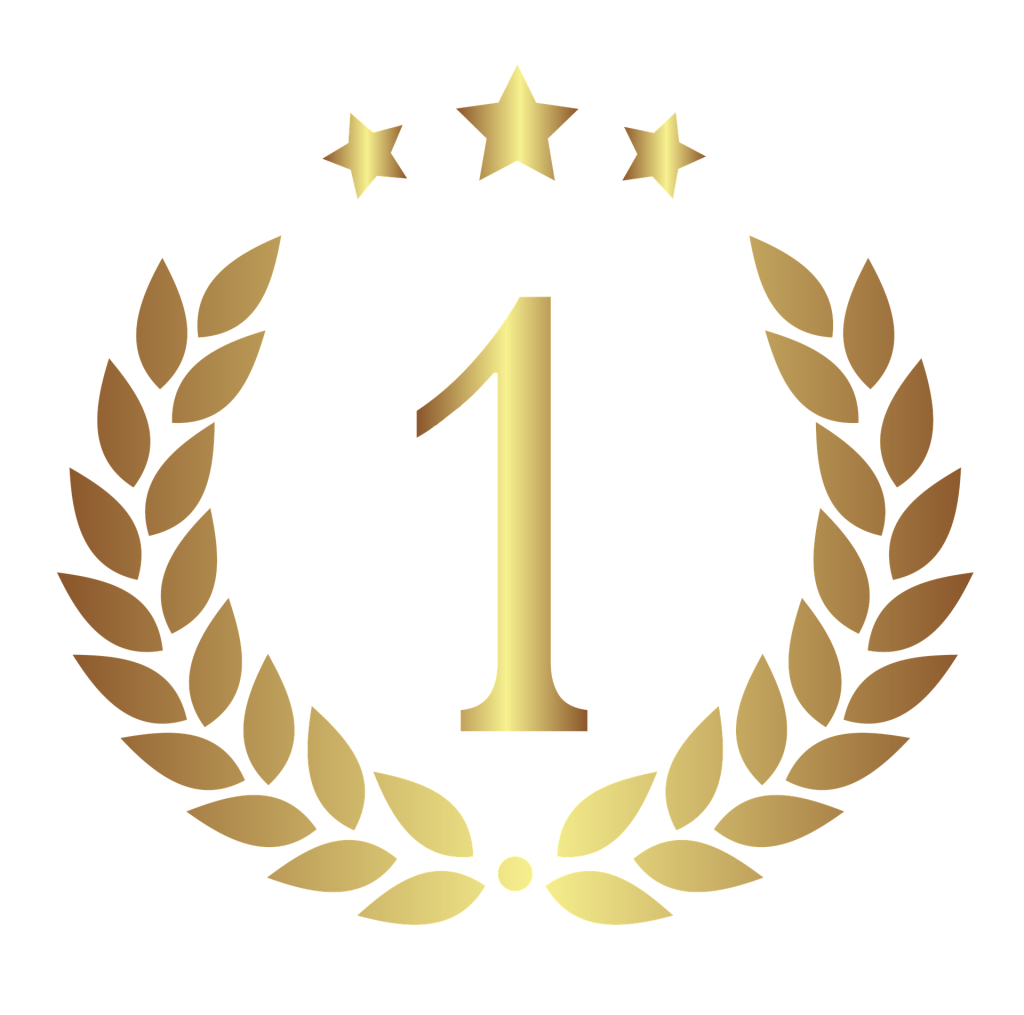 First Class Service
with your Memorable mobile numbers
You'll get a first call service from Nectar Cloud
Nectar Cloud have first class numbers for sale
We are Ofcom Regulated
Nectar Cloud is ICO registered for your
Data Protection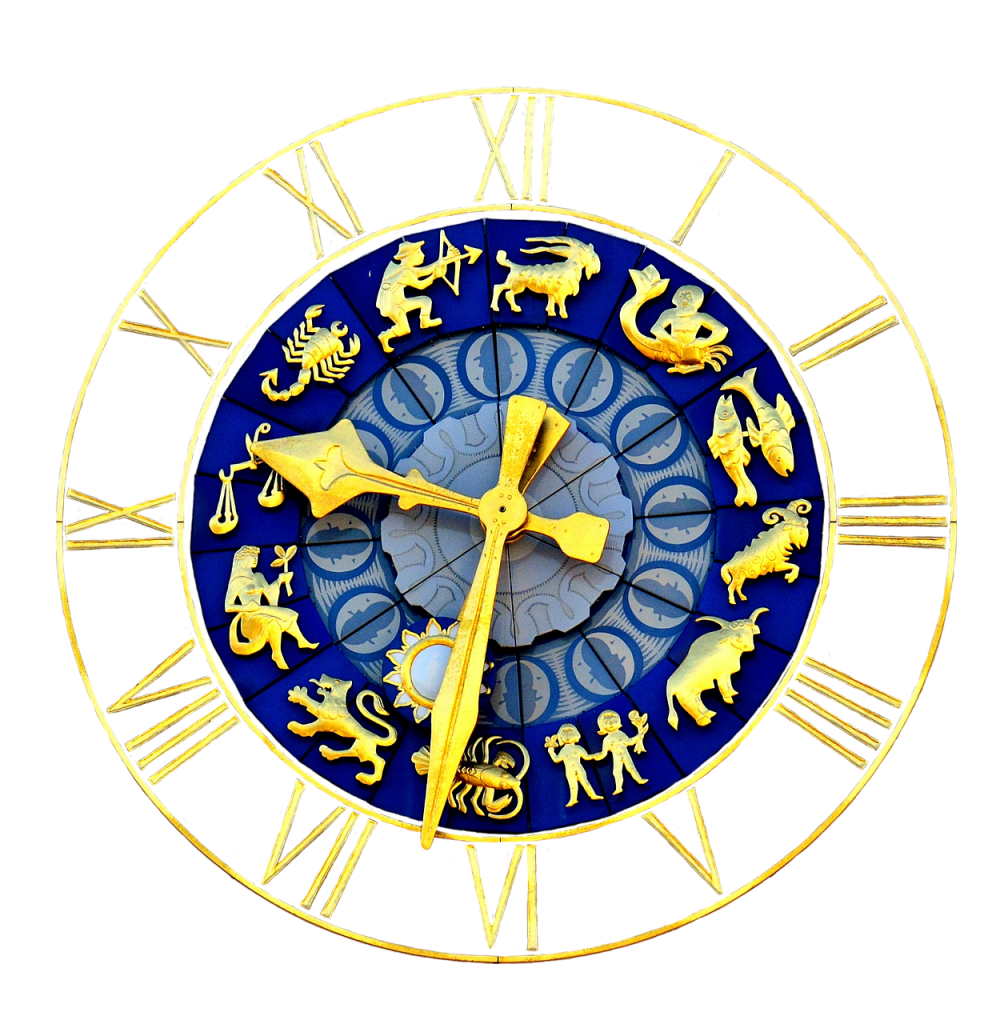 As A Gift
Gold Mobile Numbers
a birthday, or maybe a Christmas present, an Anniversary whether its your wedding anniversary or Valentines, there are so many reasons to give a personalised mobile number as a gift
The Time is always right to buy the right mobile number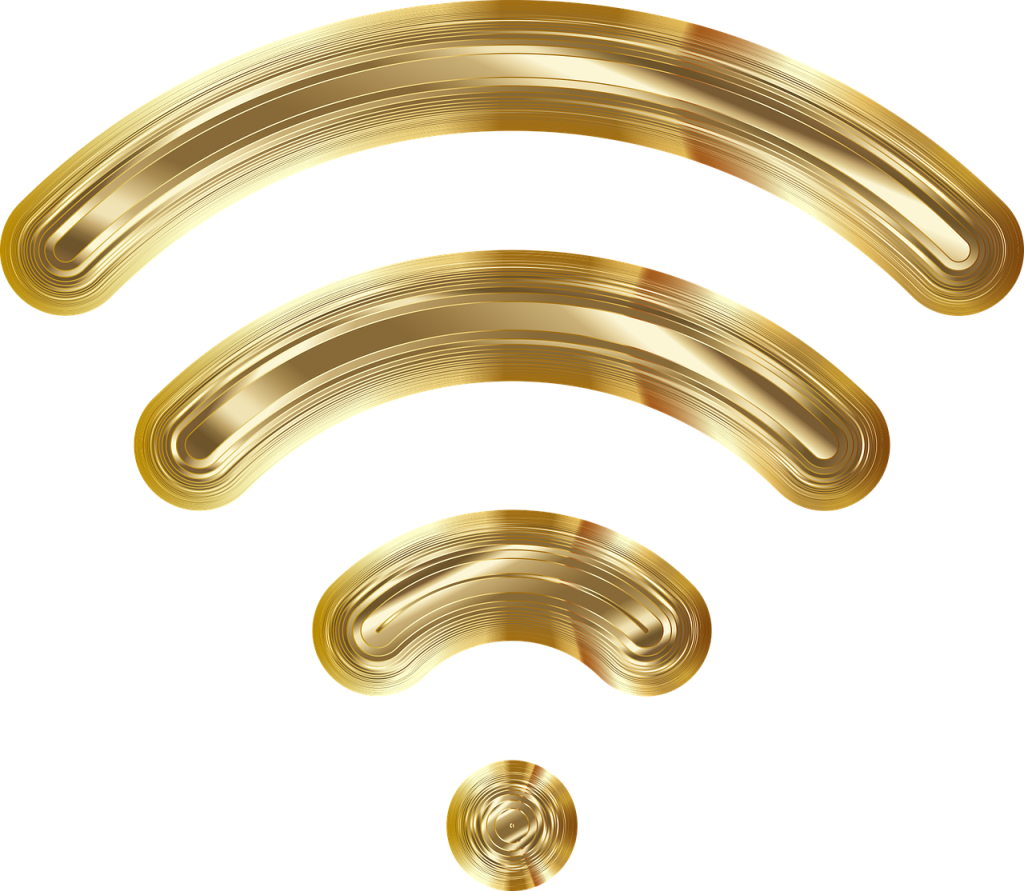 Mobile Phone Contracts
If your a business we can off a mobile contract.
Nectar Cloud Mobile has been tailored specifically for UK businesses and is designed to deliver improved coverage for voice and data via your device. Nectar Cloud Mobile empowers, not hinders, conducting business while on the move.
We also understand that the business market is never static, so we've designed tariffs that flex dependent on your usage, delivering value every month for the entirety of your contract.
Enhanced Voice over 4G & Wifi
Business Grade Response Times
99% Coverage Outdoor 98% Indoor
200+ Roaming Destinations
5G access: Faster Data , lower latency
5G can handle 28X more data than 4G
Nectar Cloud with 5G can deliver speeds 2 X as fast as other UK mobile operator
Contact Nectar Cloud to find out more !